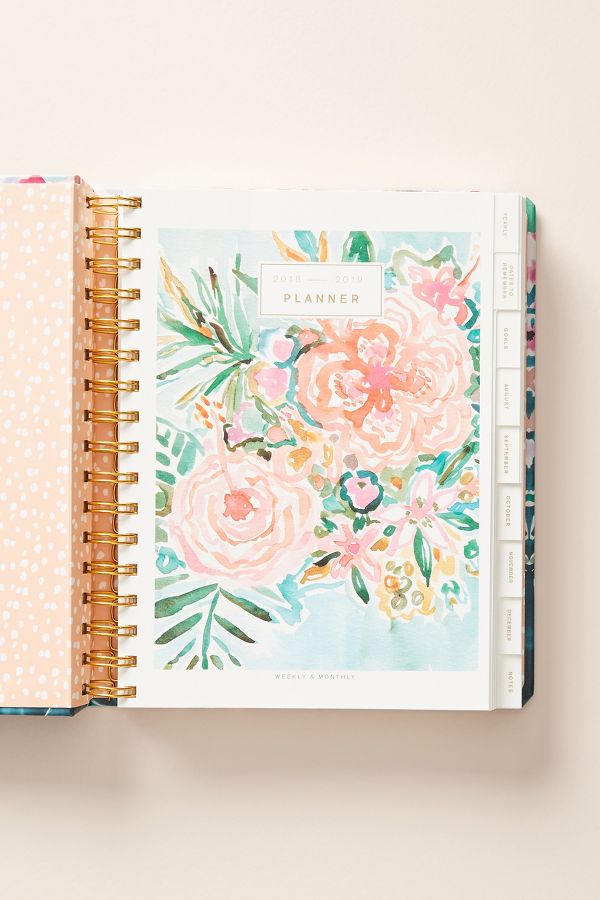 Shown Above: Wild at Heart 2018-2019 Planner, $34.00, anthropologie.com
I know–we just got done thinking about Thanksgiving. However, 2019 is closer than you think! Pick up one of these adorable and practical planners to make the new year your best one yet.
Need more planner inspiration and life organization ideas? Here are Bullet Journal ideas, Student Planner ideas, how to track your finances in your new planner, printables, and additional fun stationary supplies! 
Daily Planner Journal, $24.00, urbanoutfitters.com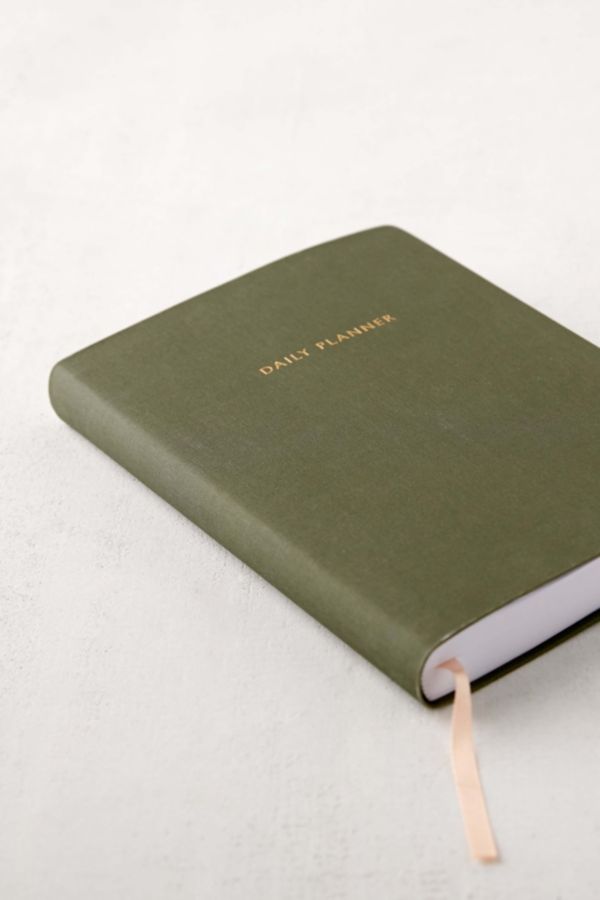 Mila Planner, $30.00, anthropologie.com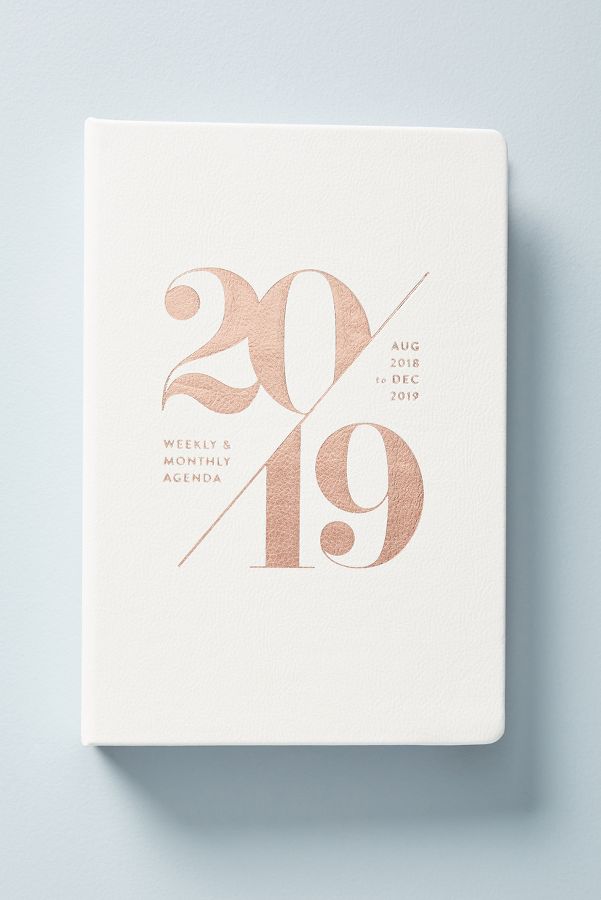 Bordeaux Large Planner, $29.95, papersource.com
Printed Daily Planner Journal, $19.00, urbanoutfitters.com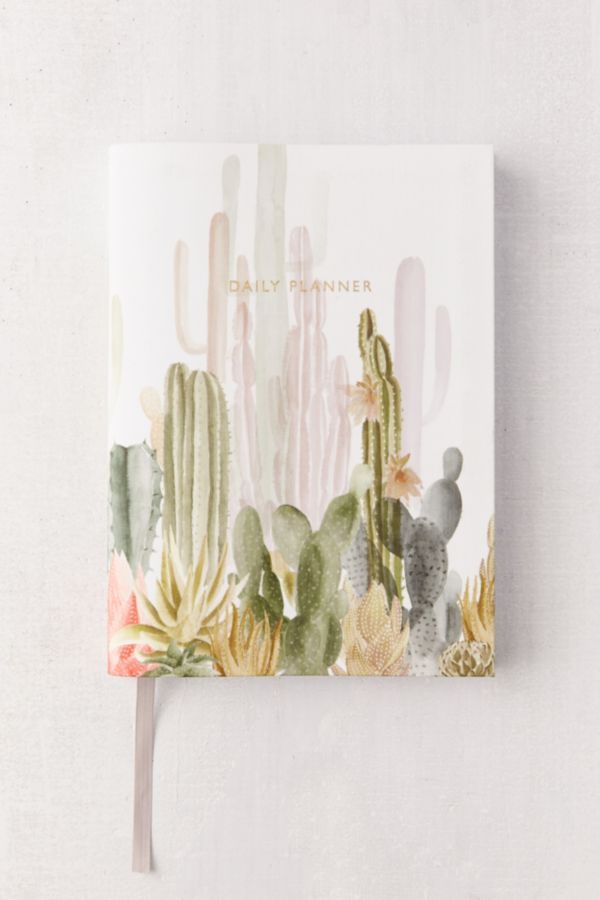 Planner + Pen Set, $24.00, anthropologie.com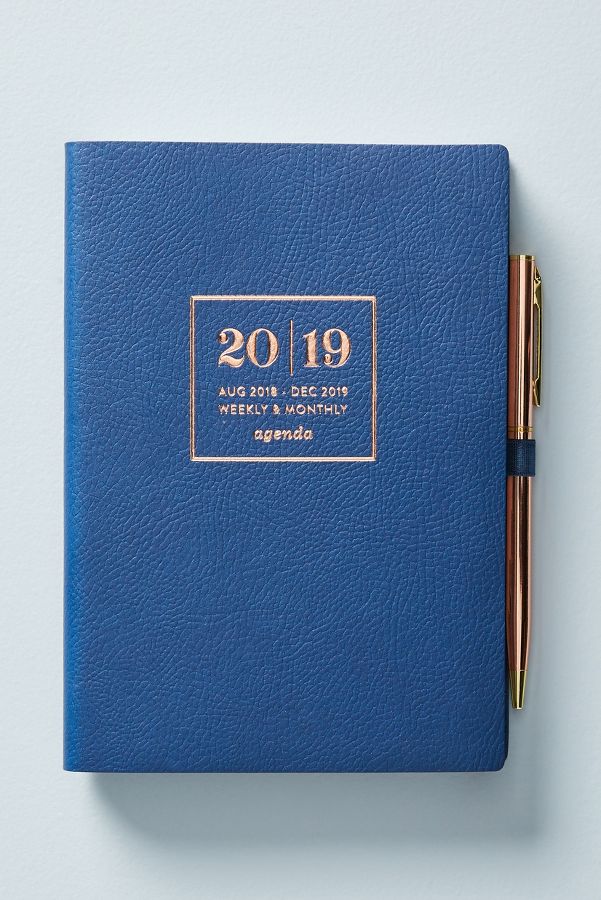 Black Marble Planner, $16.99, target.com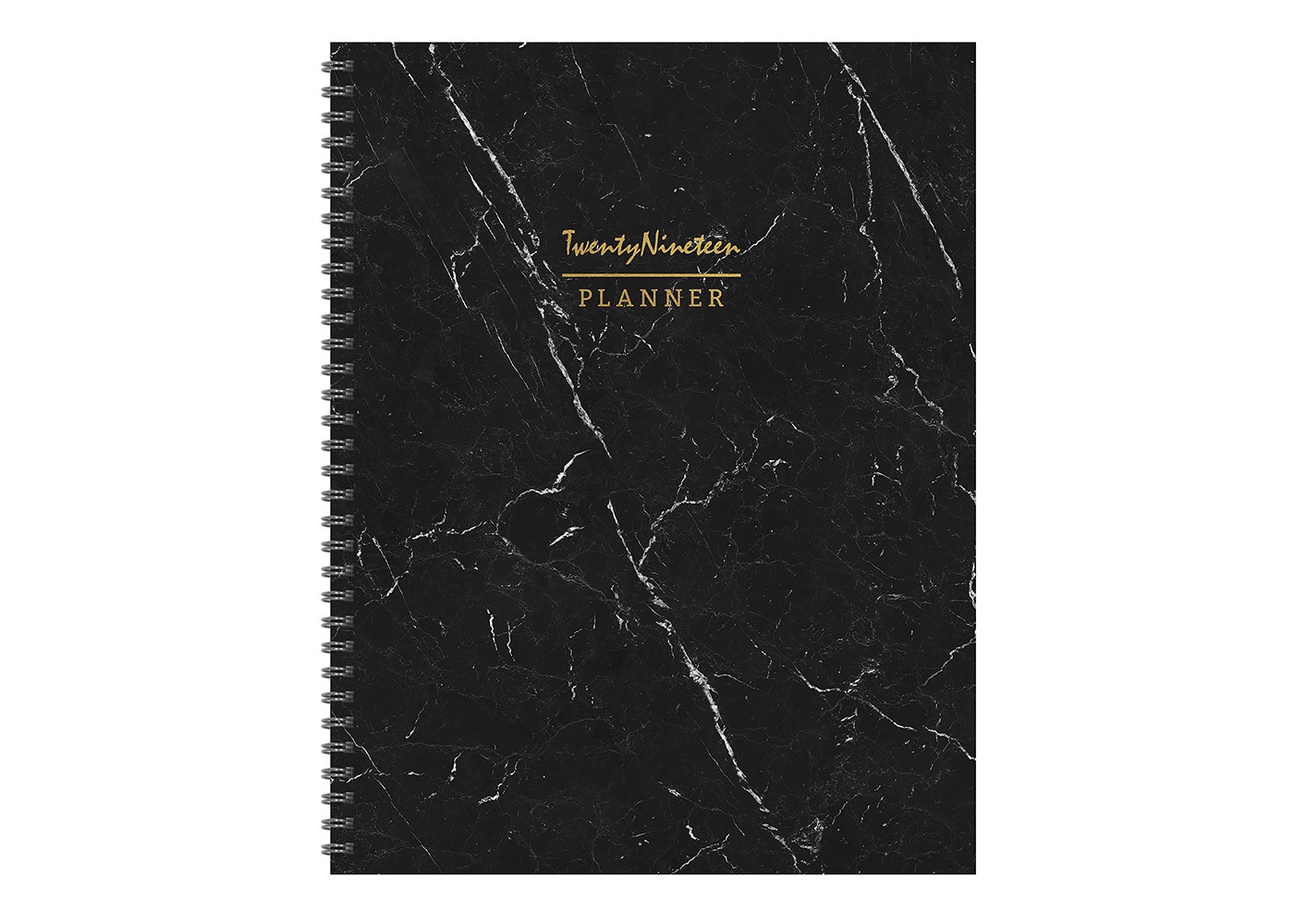 Mint Floral Planner, $36.95, papersource.com
The Five-Minute Journal, $24.95, urbanoutfitters.com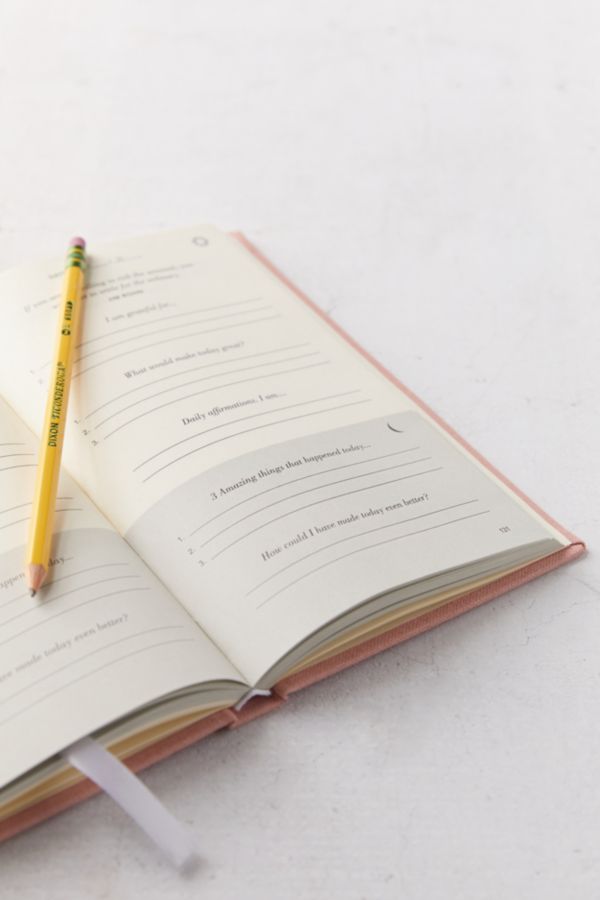 Perfect Planner Notepad, $14.00, anthropologie.com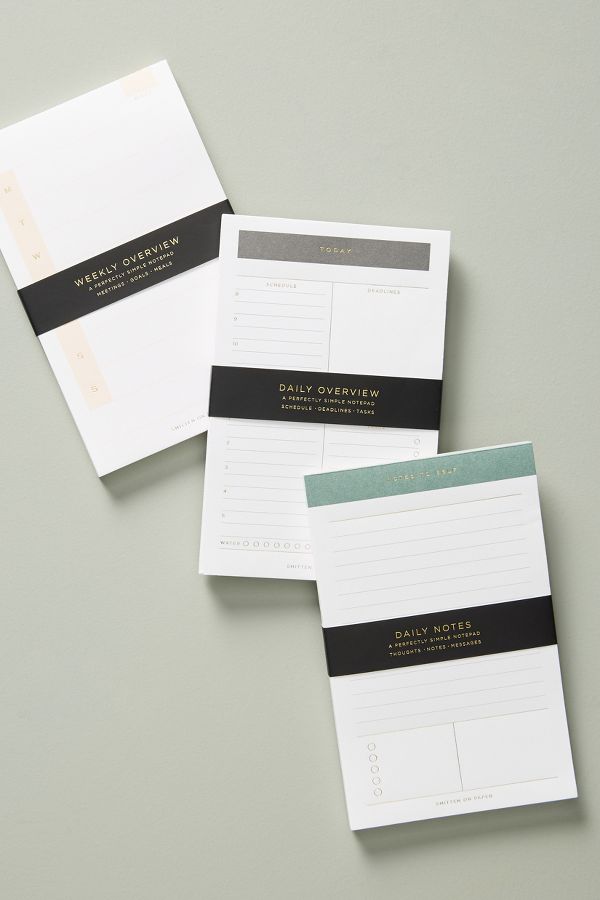 Navy Watercolor Planner, $29.95, papersource.com
One Snap A Day Instax Photo Journal, $29.00, urbanoutfitters.com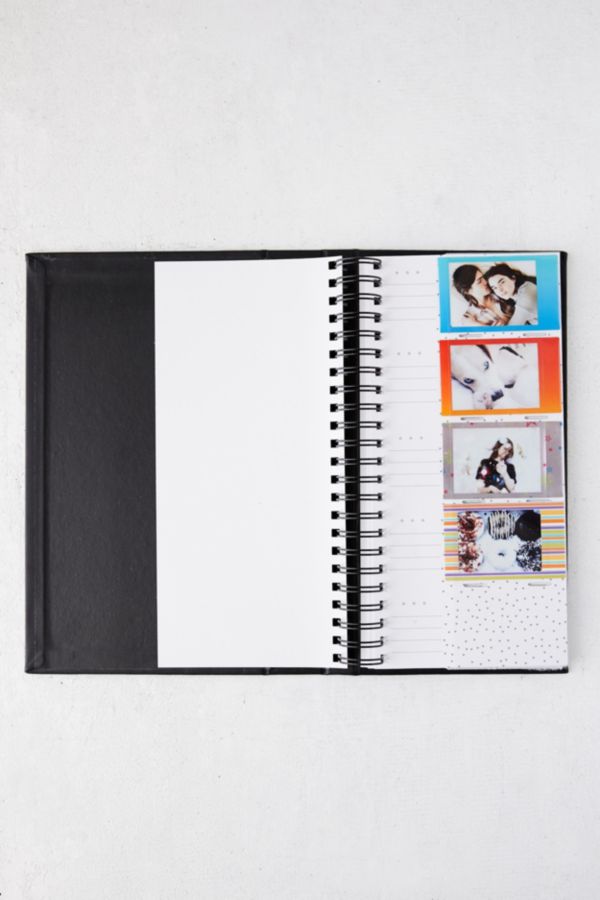 WTF Planner, $25.00, anthropologie.com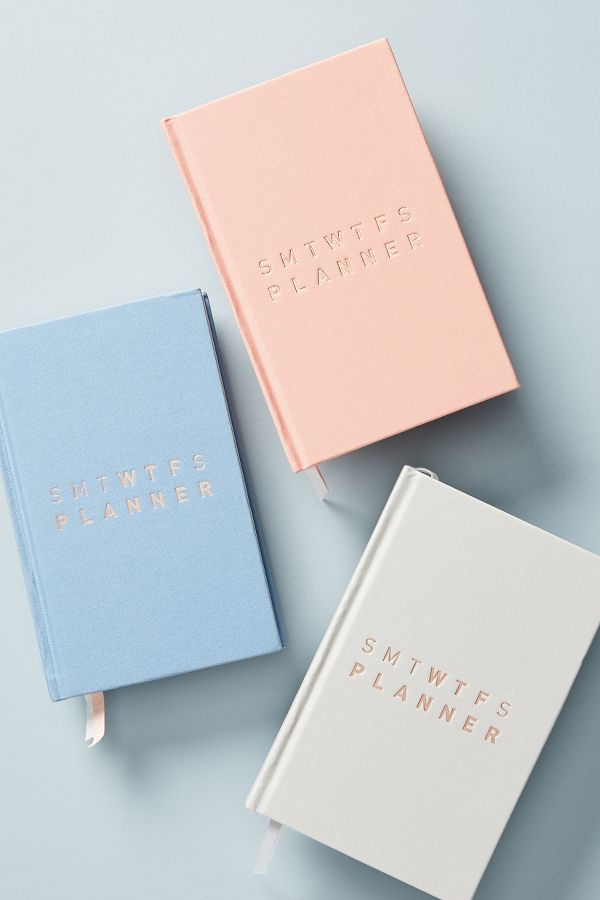 Ferns Planner, $34.95, papersource.com
Fluffy Peach Journal, $24.00, urbanoutfitters.com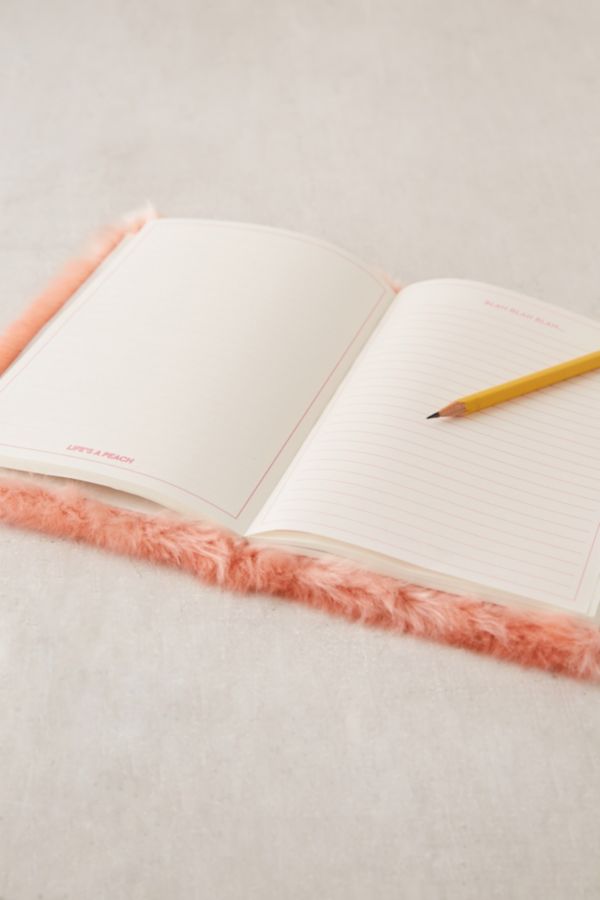 Catch the Wave Planner, $35.00, papersource.com
Liquid Glitter Journal, $19.00, urbanoutfitters.com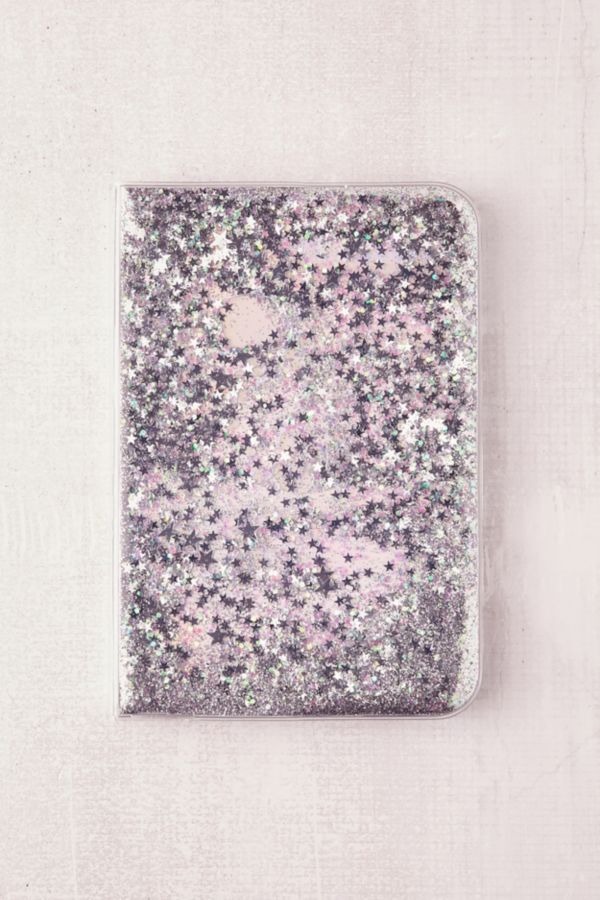 12-Month Spiral Planner, $20.00, anthropologie.com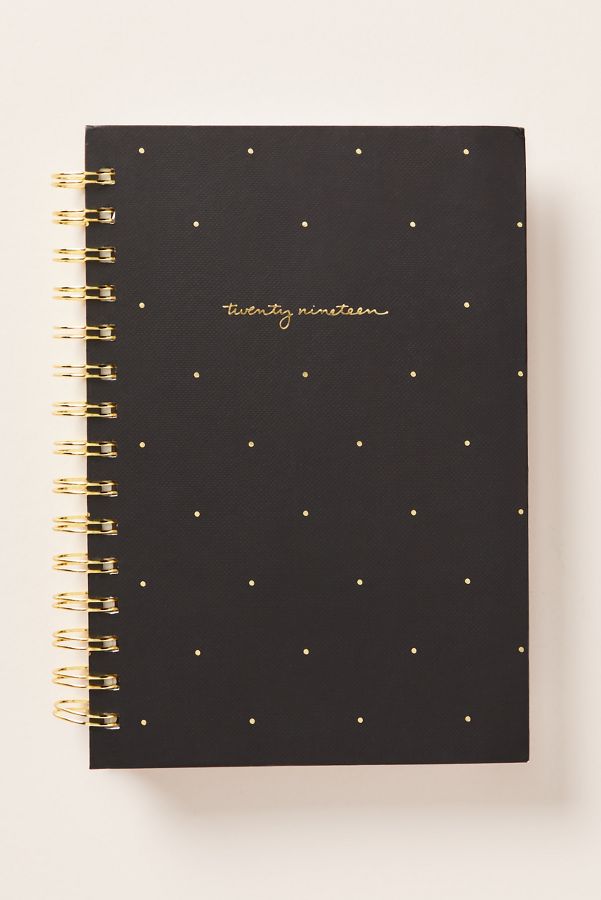 To Do Planner, $16.97, nordstromrack.com
Dove Grey Small Planner, $19.95, papersource.com
Zip-Around Leather 18-Month Perpetual Planner, $79.95, nordstrom.com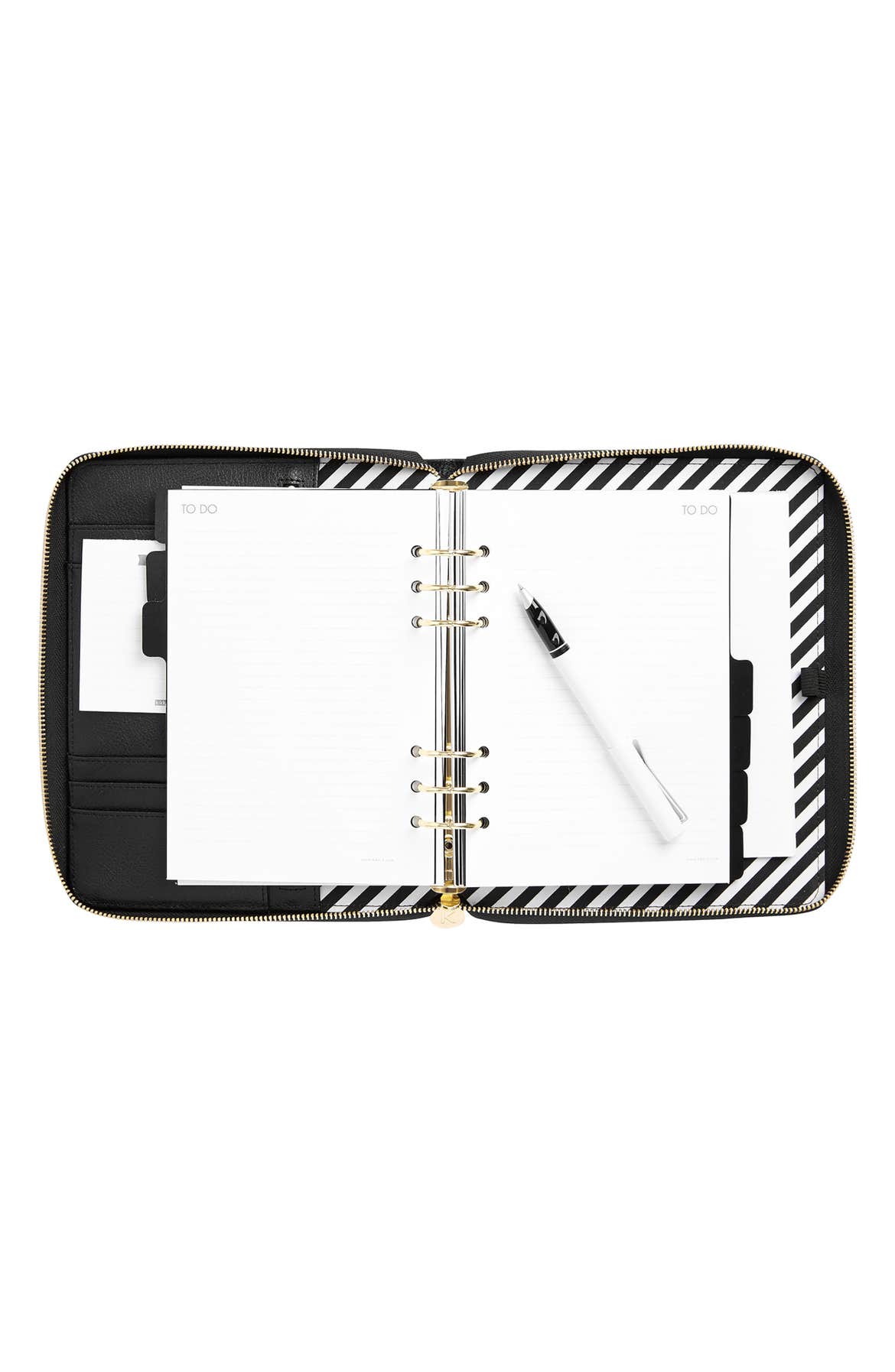 Chinoiserie Planner, $36.95, papersource.com
12-Month Planner, $30.00, anthropologie.com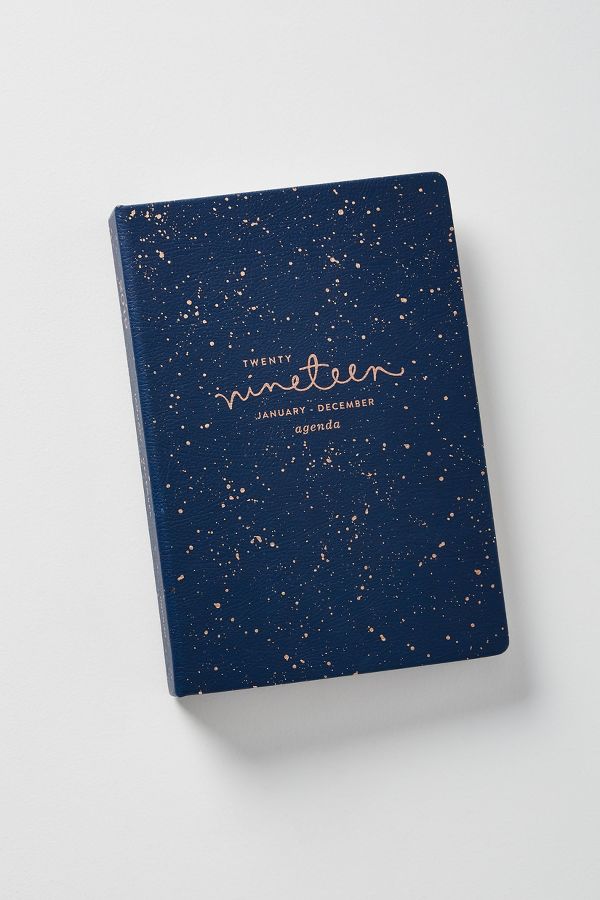 Tile Patio Matte Planner, $16.99, target.com
Navy Hardcover Planner, $32.95, papersource.com
Juliet Rose 12-Month Planner, $14.00, anthropologie.com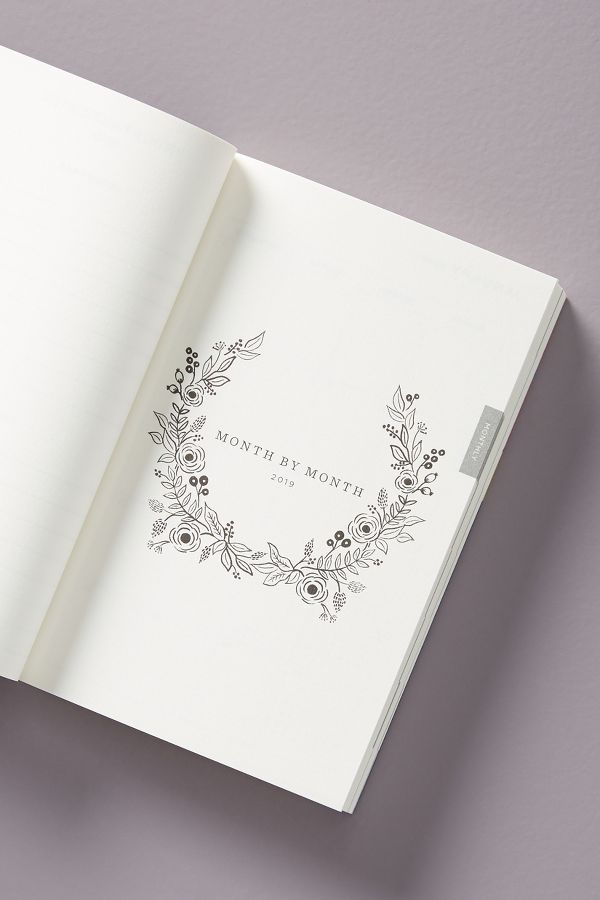 Ocean Getaway Planner, $14.99, target.com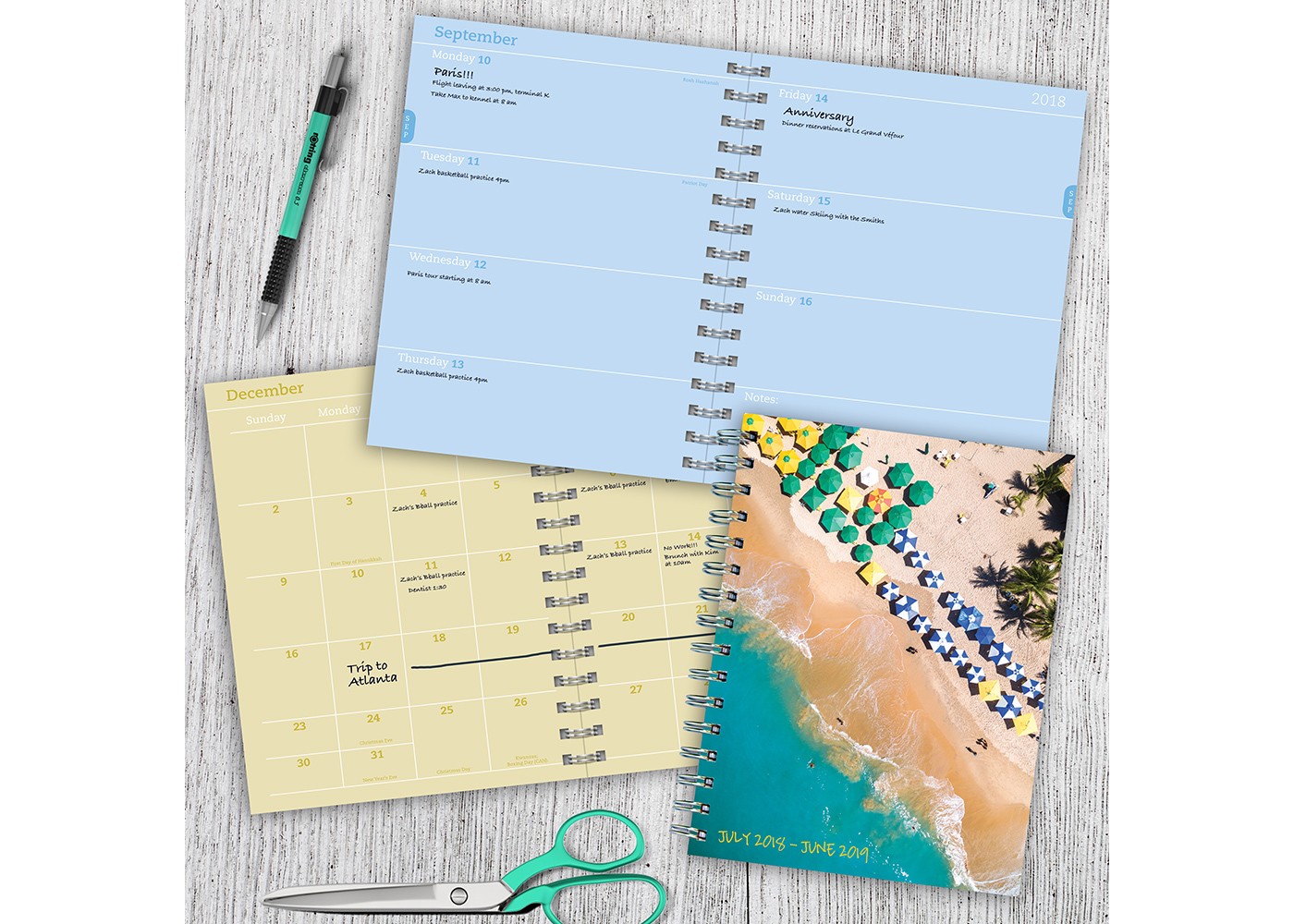 Luxe Page-A-Day Marble Planner, $49.95, papersource.com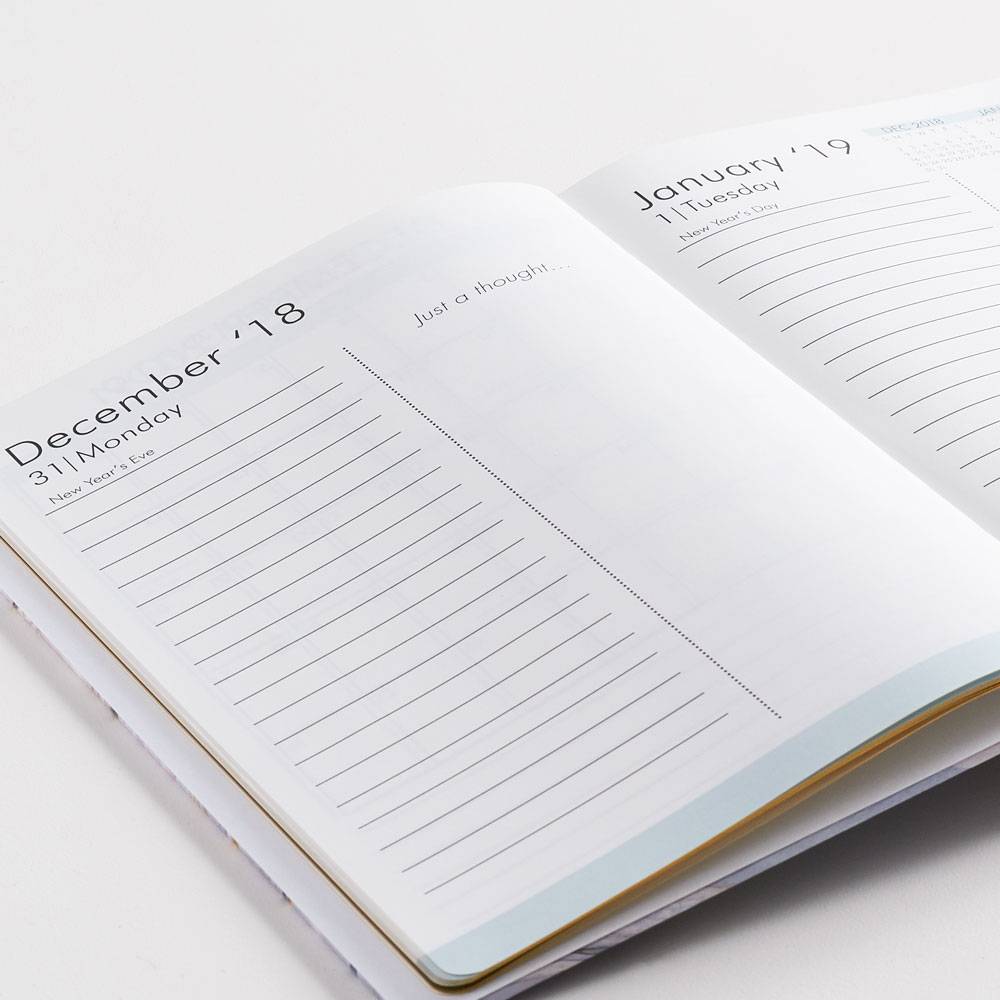 Linen 2019 12-Month Planner, $30.00, anthropologie.com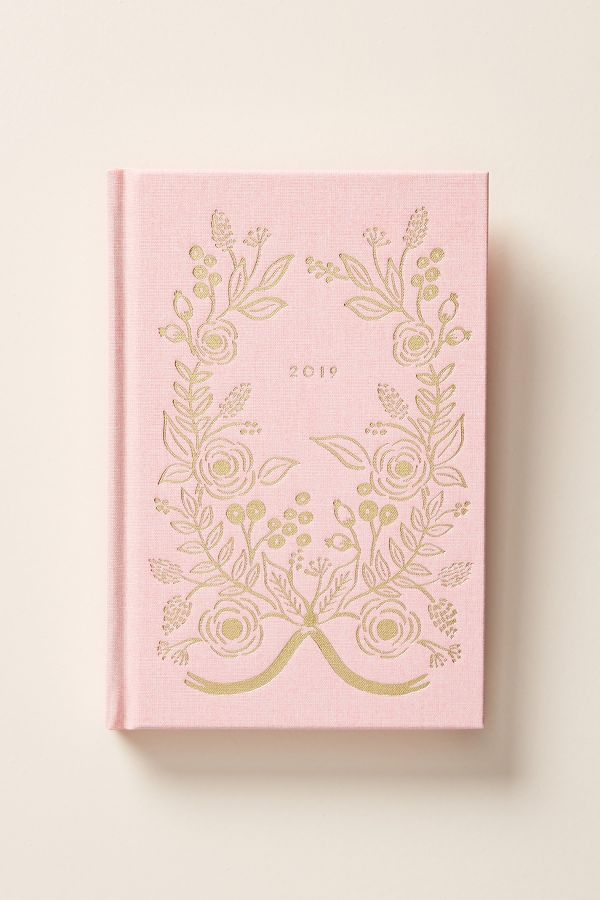 You Had Me At Aloha Planner, $8.99, target.com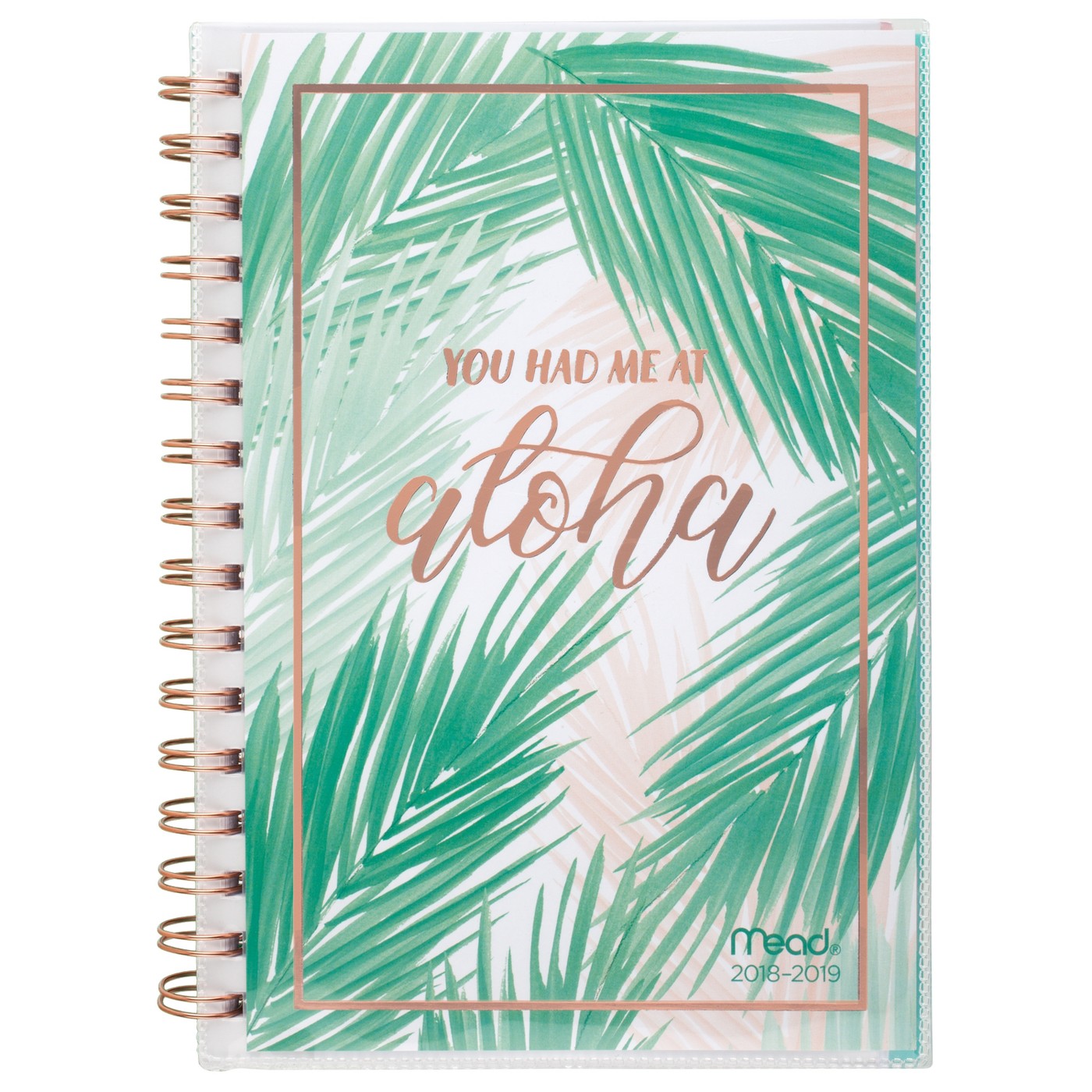 Cactus Monthly Booklet Planner, $22.95, papersource.com
2018-2019 Planner, $38.00, anthropologie.com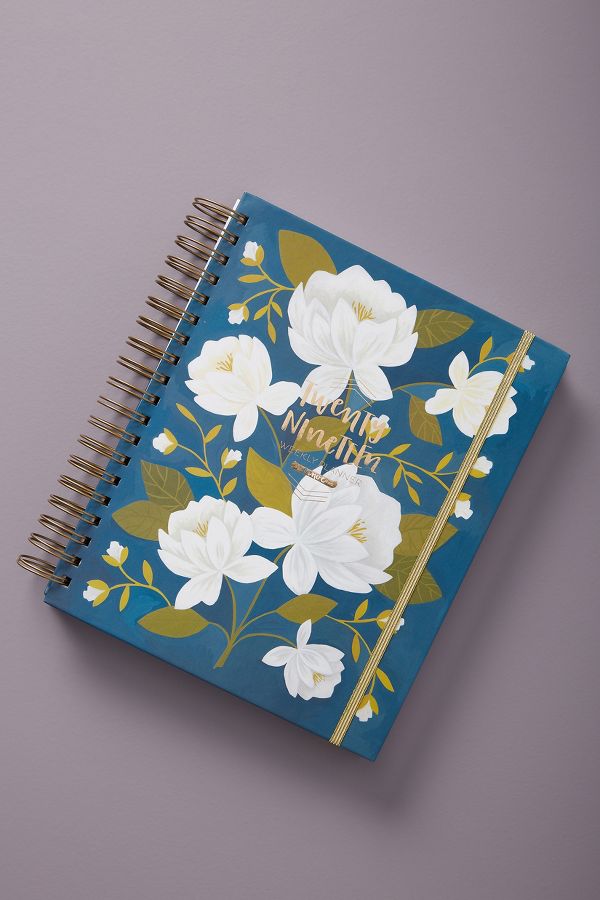 Gold & White Planner, $9.99, target.com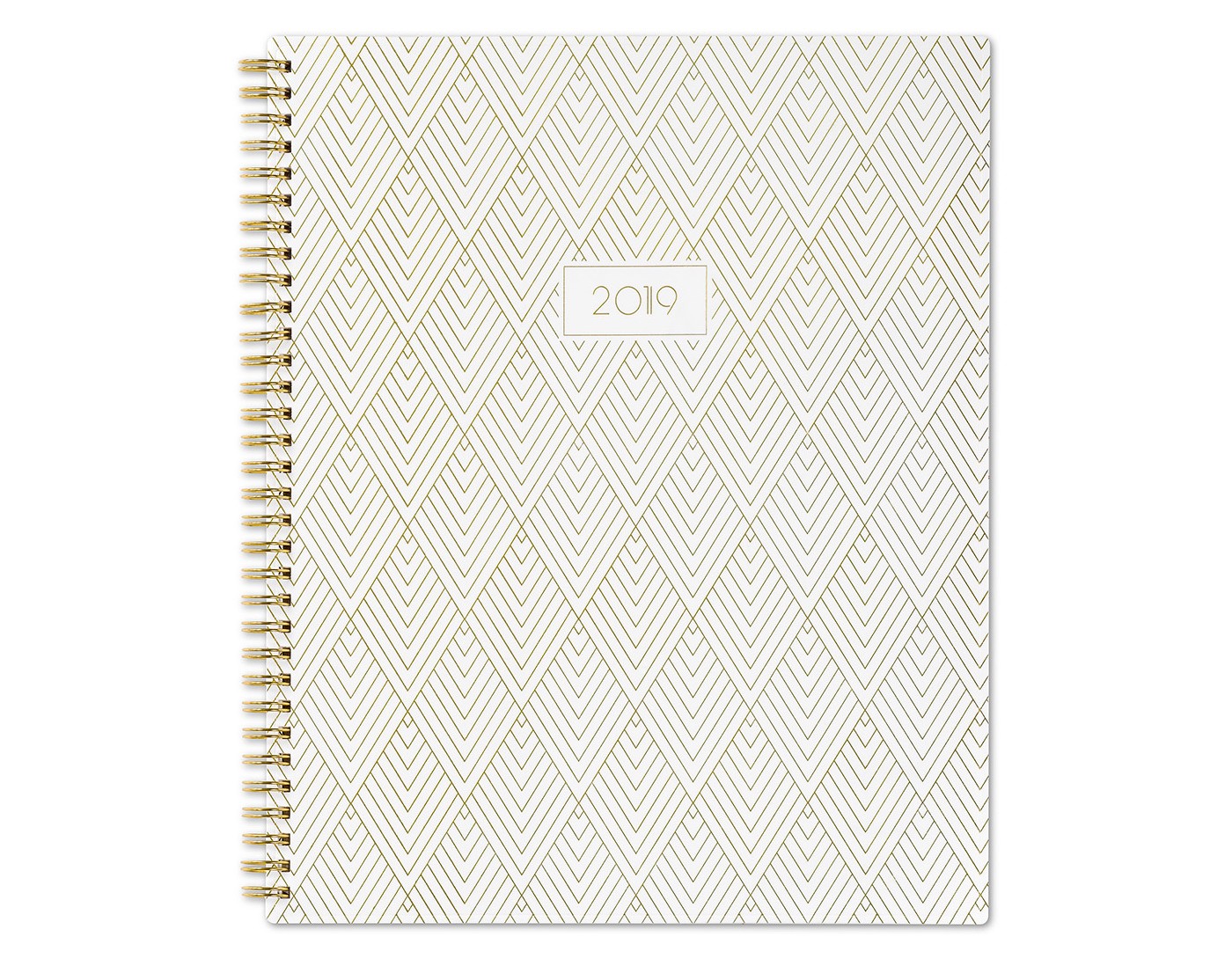 Mermaid Party Planner, $18.95, papersource.com
Mini Day Designer, $49.00, anthropologie.com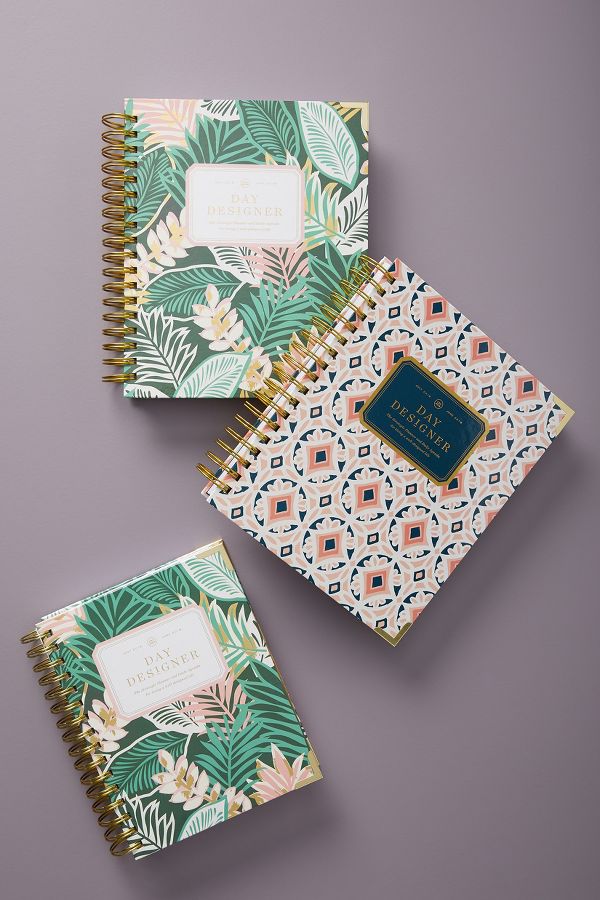 Blue Marble Planner, $9.99, target.com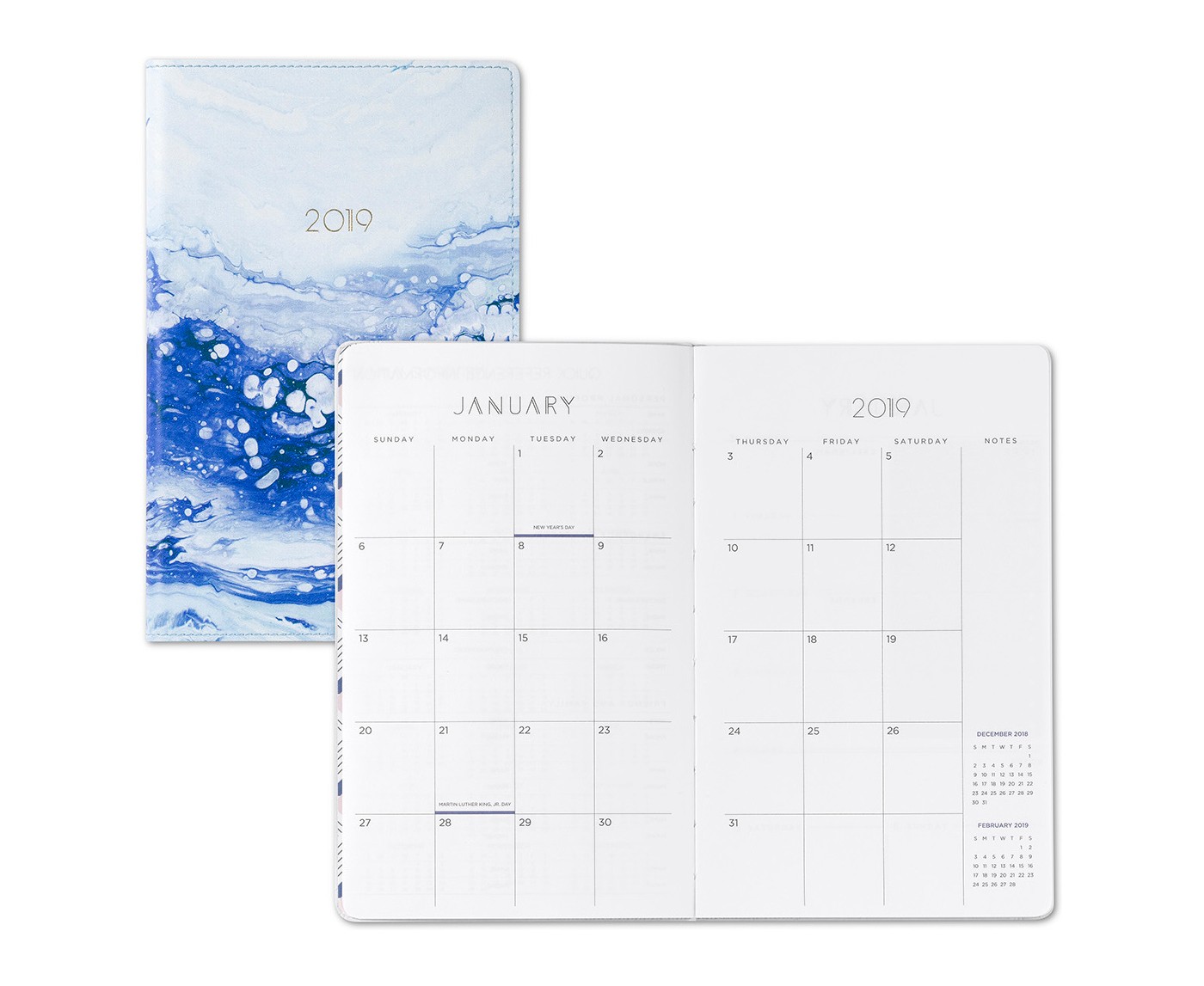 Leather Wrap Embossed Eye Journal, $29.00, urbanoutfitters.com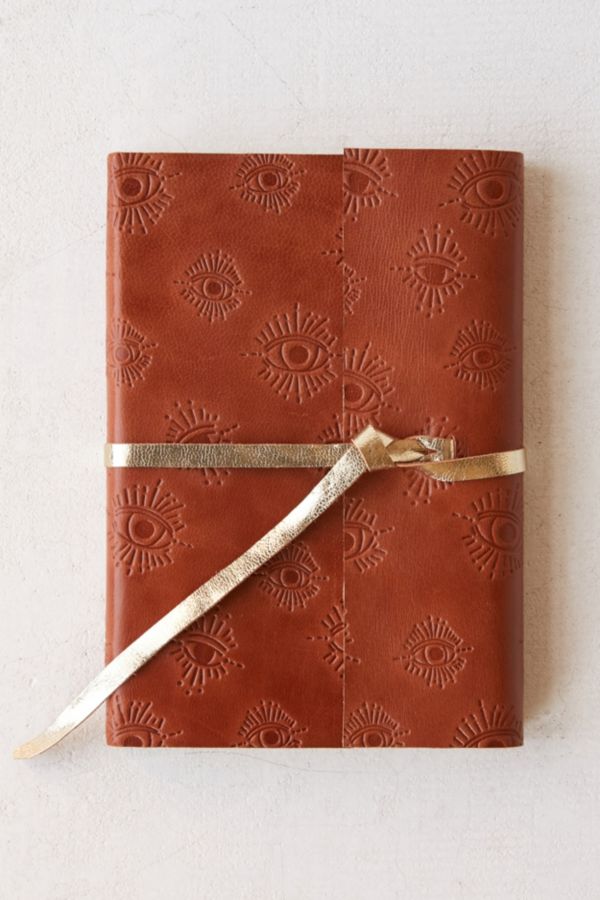 Appointment Planner, $16.00, anthropologie.com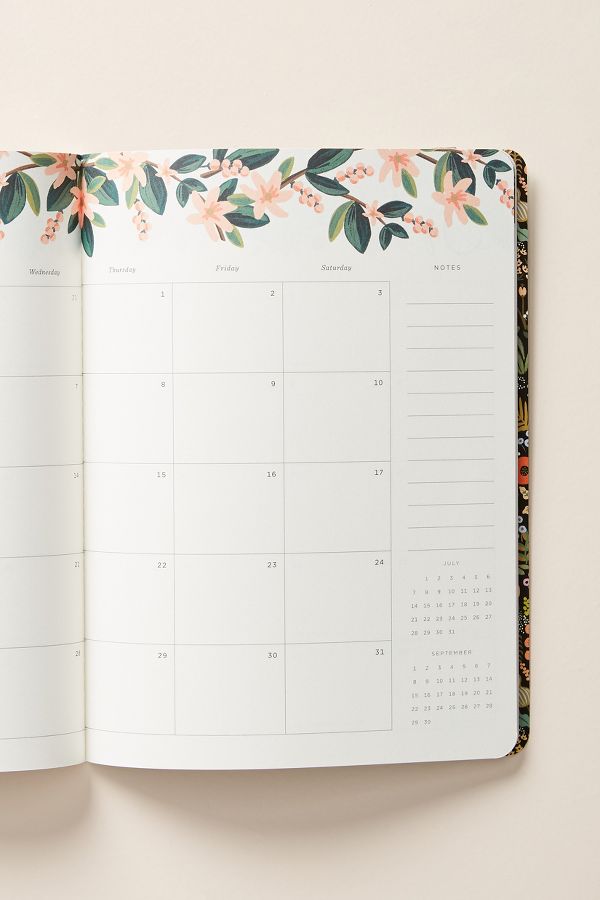 Written in the Stars Weekly Pad, $14.95, papersource.com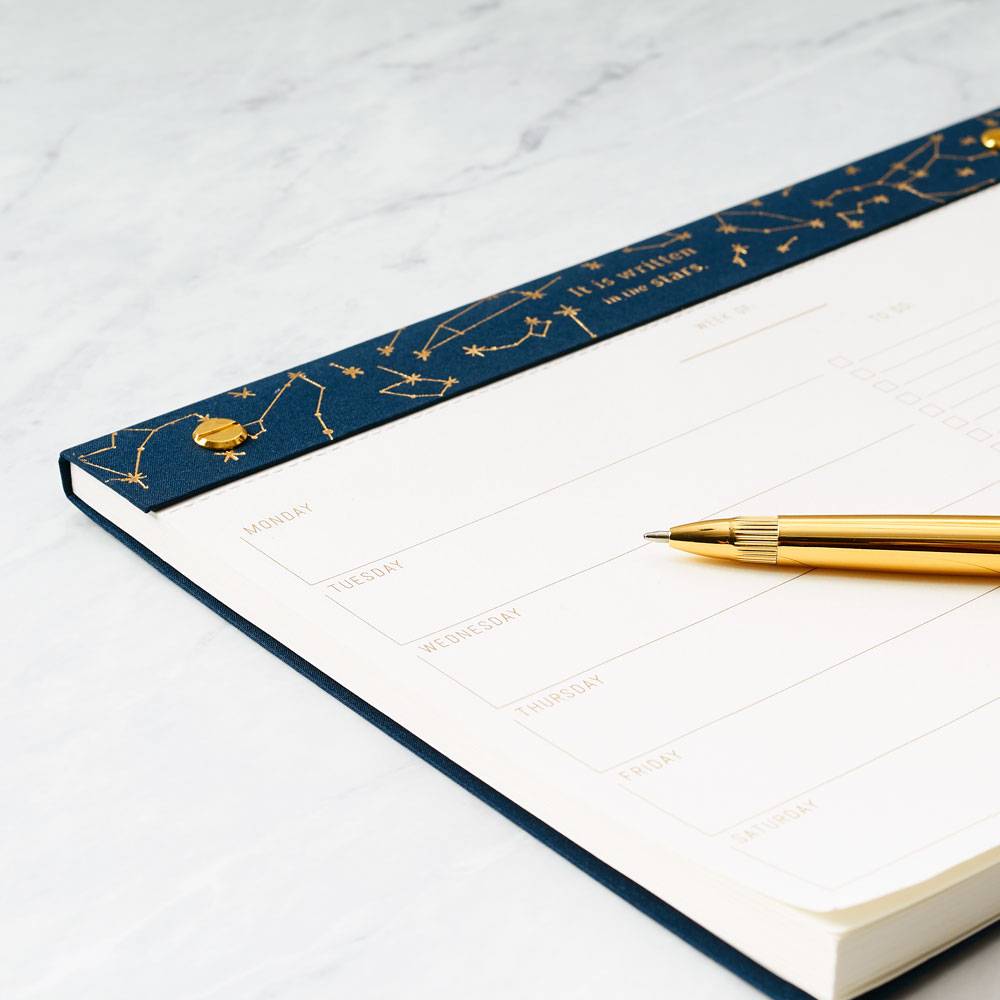 Medium Leather Personal Planner, $74.95, nordstrom.com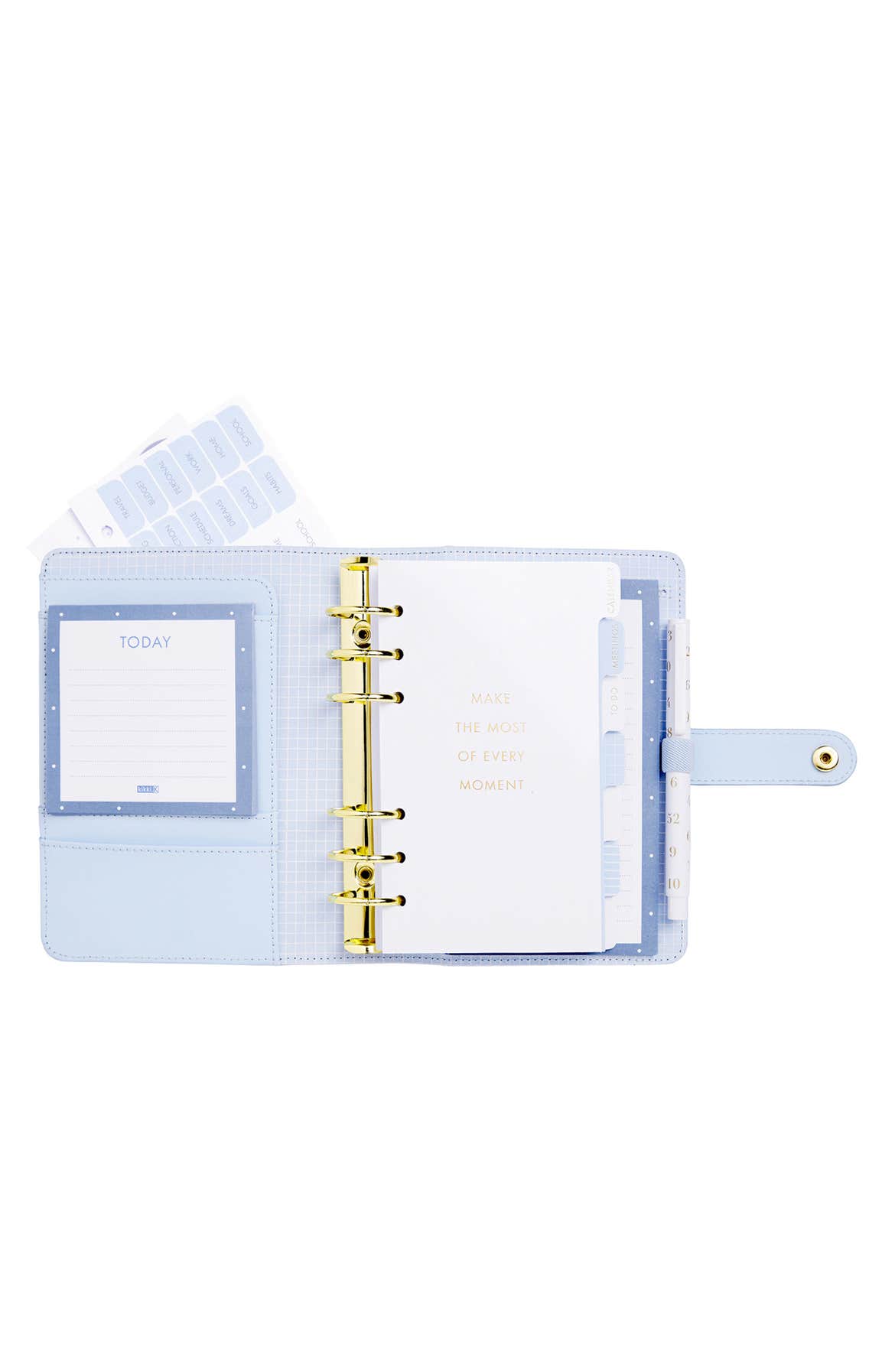 Succulent Weekly Desk Planner, $18.00, anthropologie.com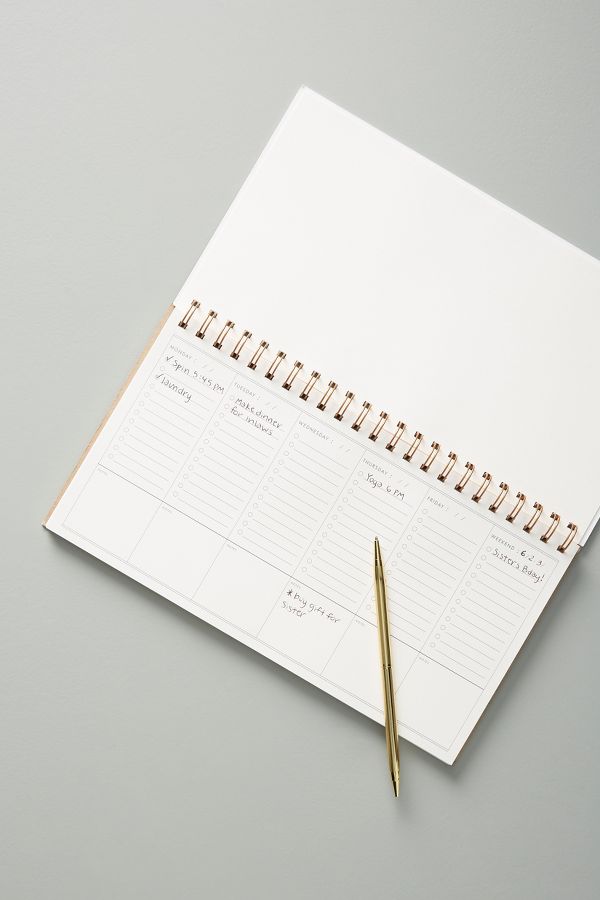 Classic Large Hardcover Journal, $19.95, urbanoutfitters.com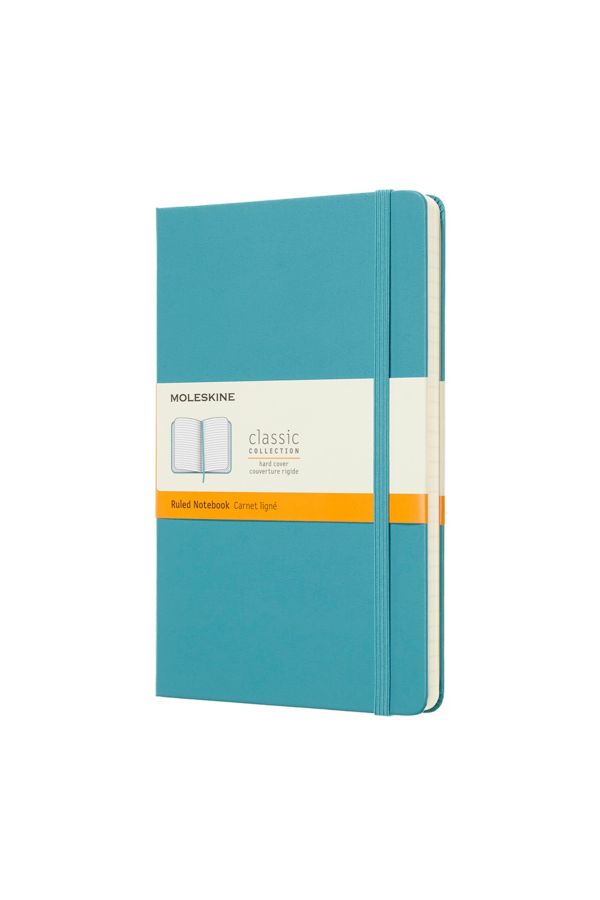 Penned Posies Notepad, $12.00, anthropologie.com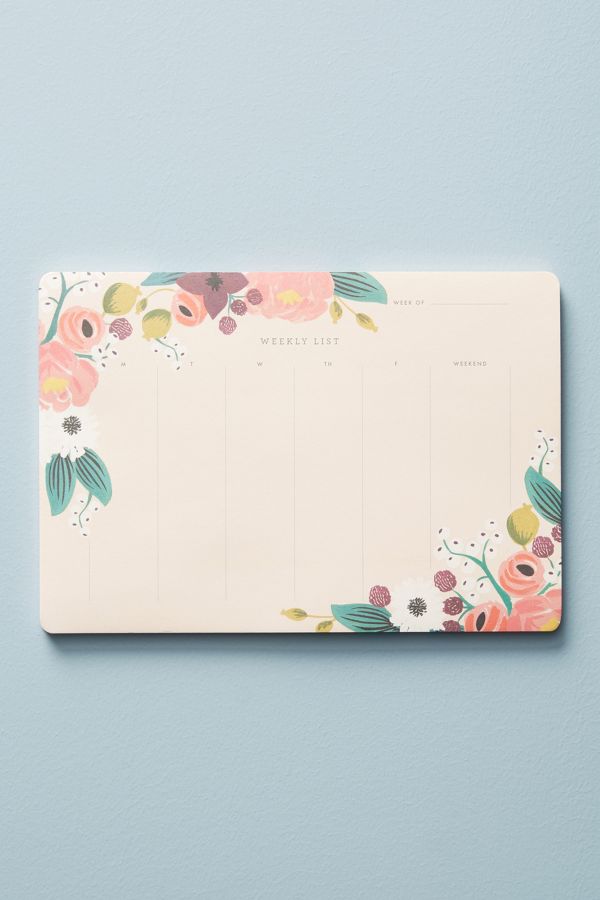 Weekly Calendar Pad, $3.99, target.com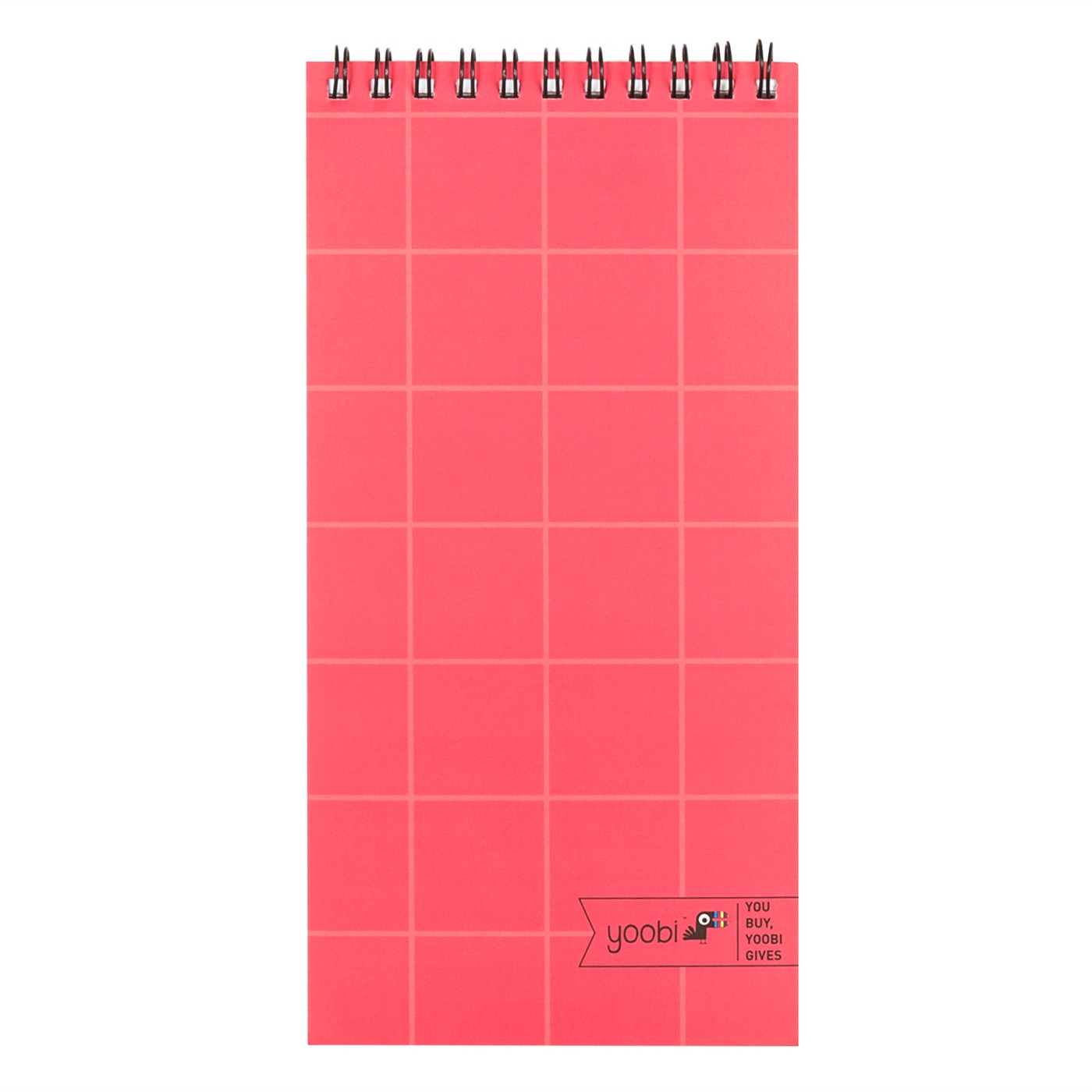 Wellness Tracker Calendar, $18.00, anthropologie.com