Shown Above: Via Floral Print Shirt, $51.00, asos.com
Now that we're adults, summer vacation really isn't a thing anymore. Don't be too disheartened, though! You can still look cute and summery–all while shuffling papers and answering telephone lines.
Read more about refreshing your work wardrobe, work items you can get from Forever 21, and how to create a work capsule wardrobe.
TOPS
Floral Print T-Shirt, $51.00, asos.com
Ruffle Sleeve Top, $55.00, asos.com
Mango Rib Choker Detail Top, $29.00, asos.com
Polka Dot Applique Top, $35.00, forever21.com
Embroidery Stripe Skirt, $76.00, asos.com
Ruffled Sleeve Top, $58.00, anthropologie.com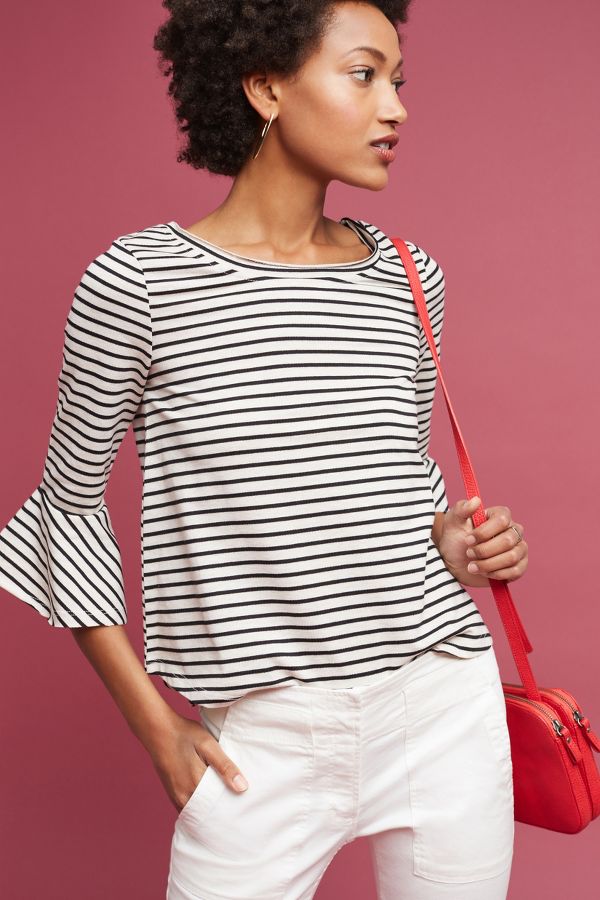 Sleeveless Top With Peplum Hem, $32.00, asos.com
Cropped Shirt In Floral Print, $40.00, asos.com
Embroidered Halter Top, $148.00, anthropologie.com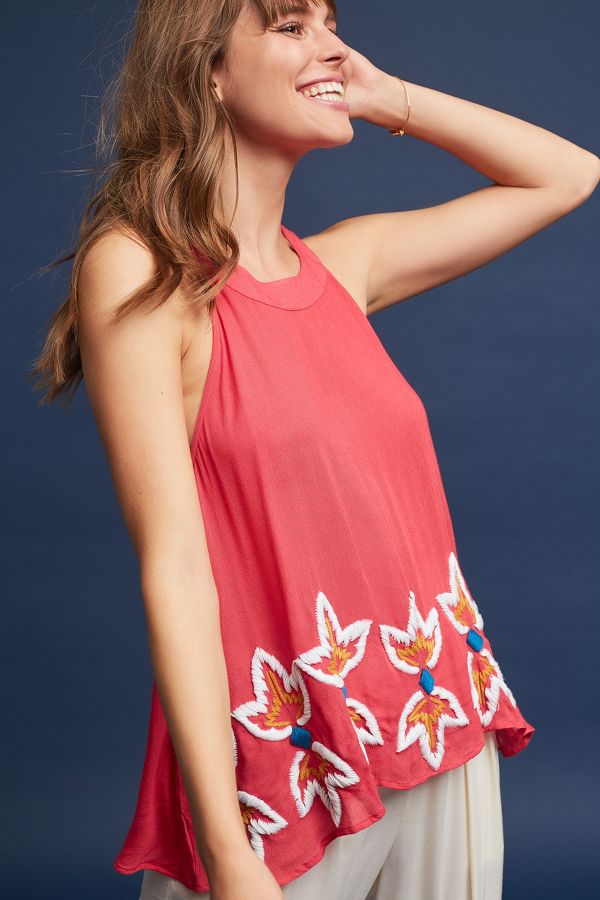 BOTTOMS
Sateen Prom Skirt in Floral Print, $87.00, asos.com
Pleated Midi Skirt With Wrap Front Detail, $48.00, asos.com
Leather Trim Pencil Skirt With Gold Detail, $64.00, asos.com
Metallic Jersey Pleat Skirt, $65.00, topshop.com
Tianna Skirt, $138.00, anthropologie.com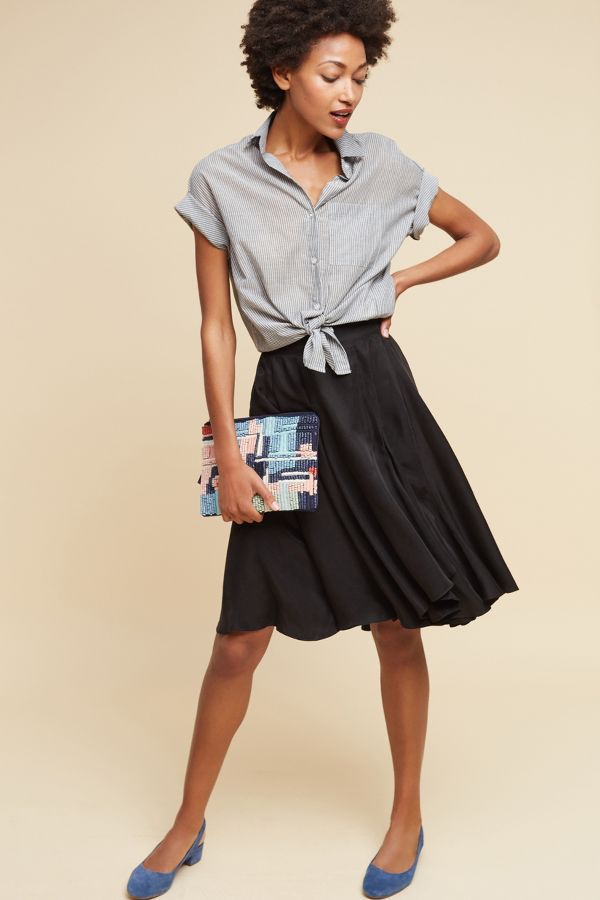 DRESSES
Lace Frill Hem Smock Dress, $57.00, asos.com
Floral Printed Skater Dress, $60.00, asos.com
Pencil Dress With Scallop Sleeve, $83.00, asos.com
Lanai Beaded Dress, $188.00, anthropologie.com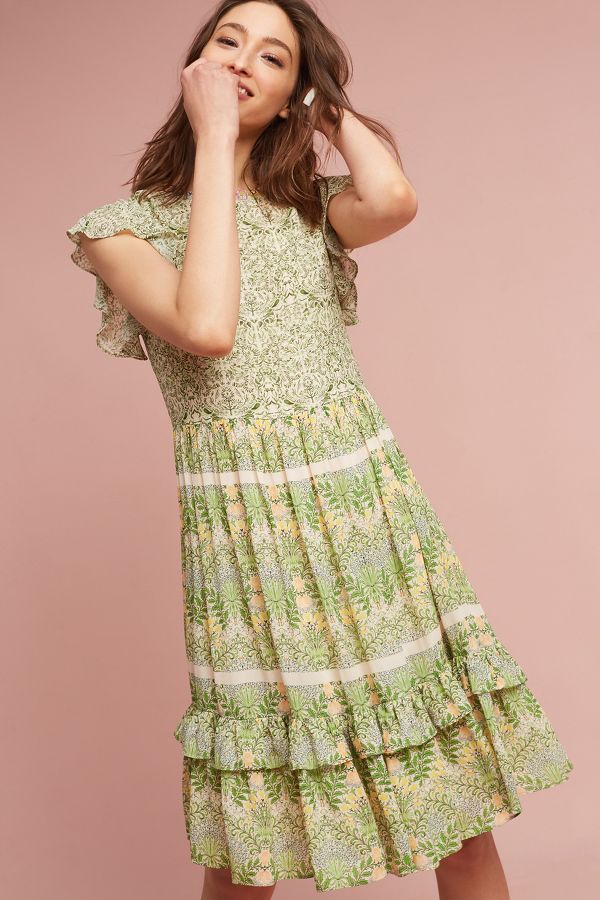 Knit Shift Dress, $59.00, nordstrom.com
Religion Smock Dress, $127.00, asos.com
Deep Plunge Midi Dress, $72.00, asos.com
Embroidered Tunic Dress, $188.00, anthropologie.com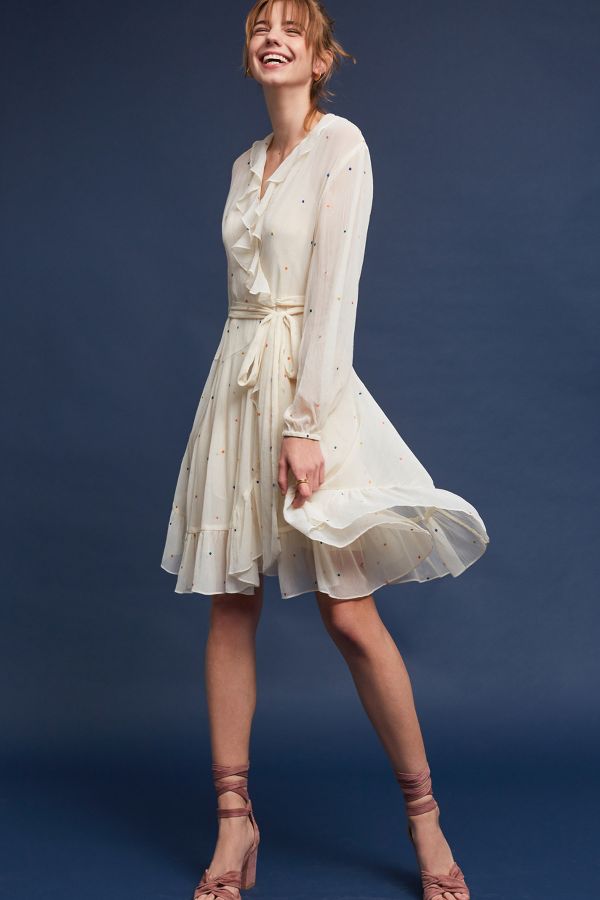 V-Neck Shift Dress, $59.00, nordstrom.com
BLAZERS/JACKETS/SWEATERS
Crew Neck Cardigan, $46.00, nordstrom.com
Longline Vest, $24.90, forever21.com
Front Shawl Collar Blazer, $74.00, nordstrom.com
Metallic Suit Jacket, $130.00, topshop.com