Shown Above: Floral V-Neck Tea Dress, $22.55, asos.com
It sounds basic, I know. But the Style Alphabet essentially is about the basics. And having a collection of V-neck items is a safe bet no matter where you live, no matter what you wear, no matter what your personal style is like. This classic silhouette never goes out of style.
To spice it up, V-necks now come in a variety of fun and different options. Lace-up, deep V-necks, lace, and mesh are all some of the variations of this wardrobe staple. Don't let the basics be boring!
A is for ASOS | B is for Bodysuits | C is for Crochet | D is for Denim | E is for Evening Gowns | F is for Festival | G is for Graphic Tees | H is for Hawaiian Prints | I is for Iconic | J is for Jumpsuits | K is for Kate Spade | L is for LBD | M is for Medallion | N is for New Look | O is for Off-the-Shoulder | P is for Prints | Q is for Quilted | R is for Raw Hem | S is for Satin | T is for Tie-Front | U is for Underthings | V is for V-Neck
Plunging V-Neck Satin Romper, $48.00, forever21.com
Deep-V Tee, $19.00, urbanoutfitters.com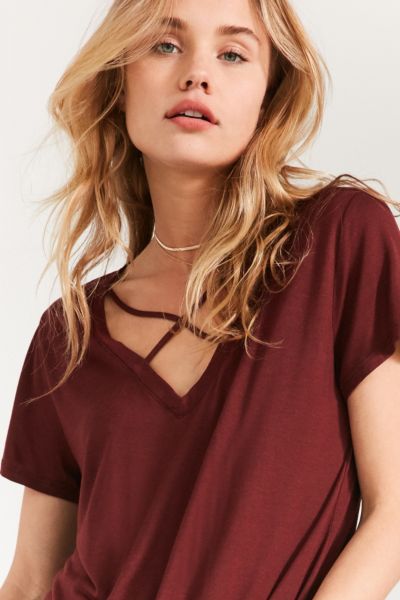 Ribbed Knit V-Neck Dress, $14.90, forever21.com
Vintage V-Neck Dress, $67.65, asos.com
Ribbed Knit V-Neck Top, $10.90, forever21.com
Soto V-Neck Tee, $88.00, anthropologie.com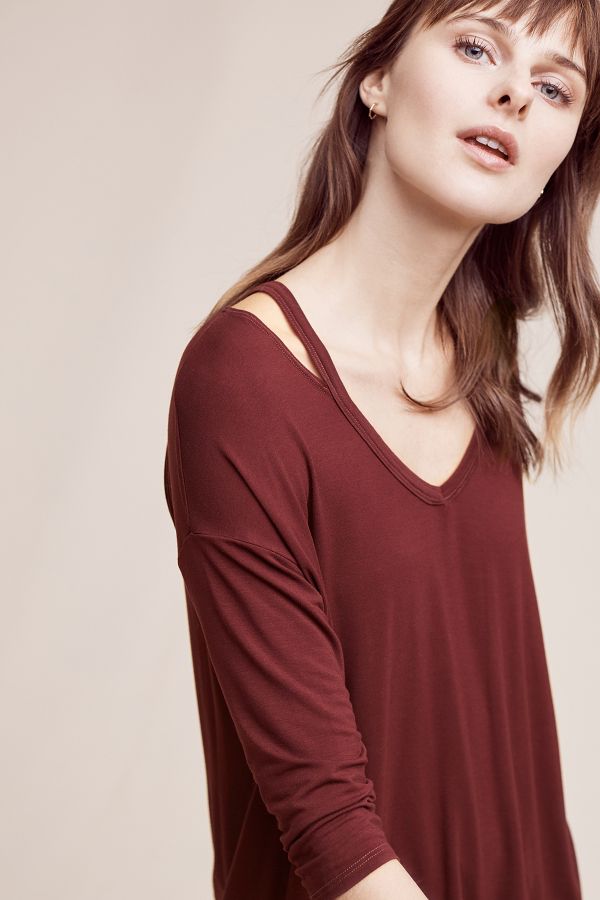 Bardot Frill Plunge Pencil Dress, $83.00, asos.com
Lace-Up V-Neck Top, $17.90, forever21.com
Crisscross Strap Bodysuit, $30.00, nordstrom.com
V-Neck Dress, $17.90, forever21.com
Plunge Front Body, $25.00, asos.com
Ribbed Knit V-Neck Bodysuit, $12.90, forever21.com
Scalloped V-Neck A-Line Mini Dress, $69.00, urbanoutfitters.com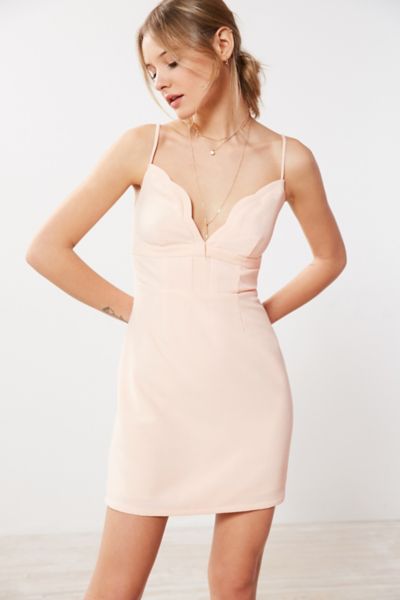 V-Neck Denim Dress, $46.00, asos.com
V-Neck Lace-Trim Bodysuit, $12.90, forever21.com
Button-Down Cropped Tank Top, $29.00, urbanoutfitters.com
Slub Knit V-Neck Tee, $10.90, forever21.com
Avela Dress, $80.00, topshop.com
Crushed Velvet Cami, $12.90, forever21.com
Ruffled Poplin Blouse, $58.00, anthropologie.com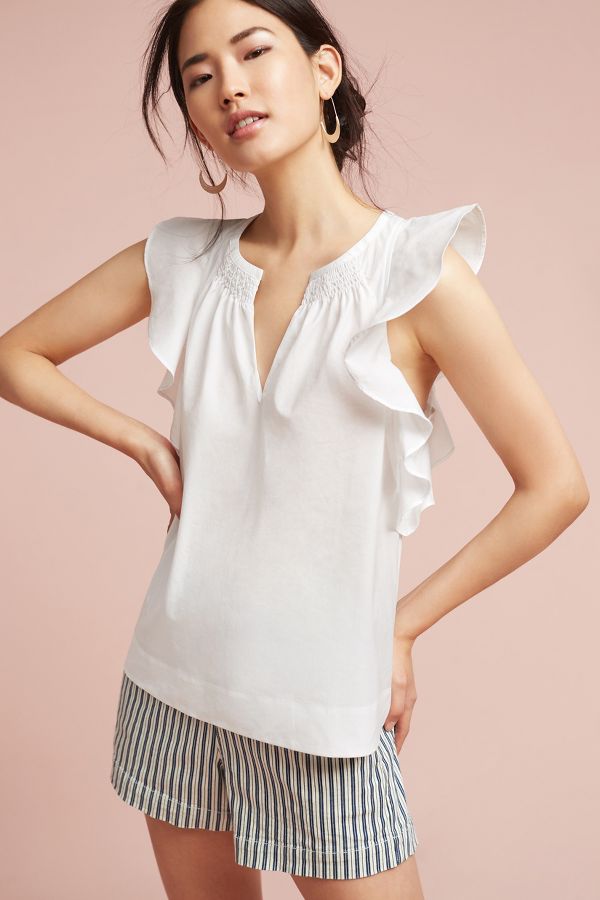 V Neck In Stripe With Ruffle Hem, $38.00, asos.com
Accordion V-Neck Cami Dress, $38.00, forever21.com
Lace V-Neck Bralet, $55.00, topshop.com
Floral Print V-Neck Top, $12.90, forever21.com
Brookshire Bodysuit, $36.00, nordstrom.com
Pleated V-Neck Romper, $24.90, forever21.com
Strappy Bodysuit, $39.00, urbanoutfitters.com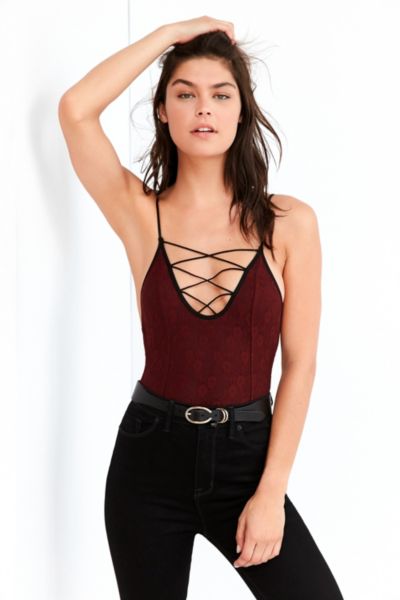 V-Neck Ruched Slip Dress, $38.00, forever21.com