With a hint of warmer weather on the horizon (at least here in the Southwest), we're dreaming of tank tops and summer wear. Kendall Jenner's casual outfit is laid-back, but also trendy enough to wear out with your friends.
THE TANK
My favorite part about Kendall's tank is the mustard color. It's fun and bright and really adds interest to the outfit. The one shown above is $6.00 from Forever 21. Of course, you can choose whatever color you like–and show as much (or as little!) skin as you want to. Here are three more options I like [1|2|3].
THE BRALETTE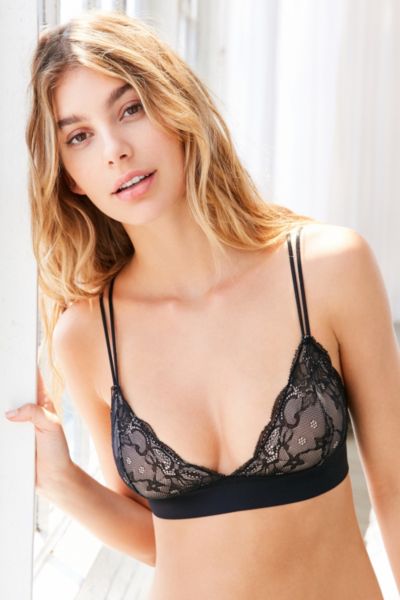 I'm sure you all know by now how obsessed I am with bralettes. If not, you can read all about some options to buy and how to style them. I love the triangle bralette above, which is from Urban Outfitters. Here's two more options from Aerie [1|2], two from Topshop [1|2], and four from H&M [1|2|3|4].
THE JEANS
Ankle jeans are all the rage right now, so they're not hard to find. The ones above are $24.90 from Forever 21. Here is an acid-washed pair from Forever 21. ASOS has many pairs of ankle jeans to choose from as well [1|2|3|4].
THE BELT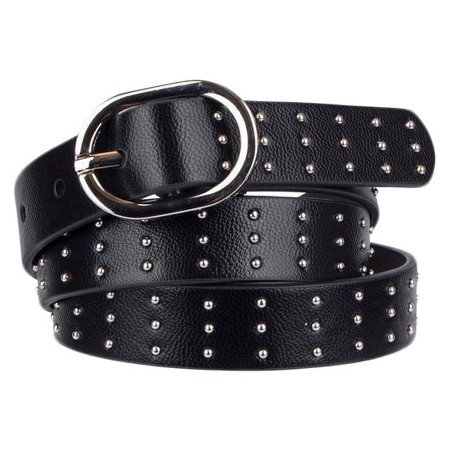 Honestly, I'm not a huge fan of the studded belt (it's way too middle school for my taste), but Kendall manages to pull it off anyway. I like the more sophisticated feel of this belt from Target. It's a bit simpler and more grown-up than the one Kendall is wearing.
THE SHOES
Pick up a classic pair of Vans at ASOS for $60.00. Here is another Vans sneaker from DSW.
THE PURSE
Okay, so her purse is more of a clip-on wallet (I think?). A bold red crossbody bag is a great statement piece not only for this outfit, but other summer outfits in your closet. Here are two more options I really like from Forever 21 [1|2].
THE SUNGLASSES
Trendy round frames are the perfect Spring/Summer accessory. If you don't already own a pair, you definitely need to add one to your collection! I am loving these Rounded Aviators from Charming Charlie. Here are three more options from Charming Charlie that work for this look [1|2|3]. Here are two more choices I like from Target [1|2].
THE NECKLACE
A delicate necklace takes the edge off this look. Try this Kendra Scott necklace from Nordstrom. Here are two more choices from Nordstrom [1|2] and one from Forever 21.
THE BRACELET
Again with the simple bracelets. While it's highly likely she's wearing something along the lines of this Cartier bracelet, we're (of course) looking for something much more affordable. Like several thousand dollars more affordable. Instead, try the bracelet set above, which is only $10.00 at Charming Charlie. Here's another set of bangles for only $14.00.
THE BEANIE
In her hand, Kendall is holding a beanie with graphic writing on it. Try a fun beanie like the one shown above from ASOS. Here are two more options that work for this look [1|2].