This is definitely just a post where I talk about the fun beauty things I got for Christmas this year.
1. Mario Badescu Rose Facial Spray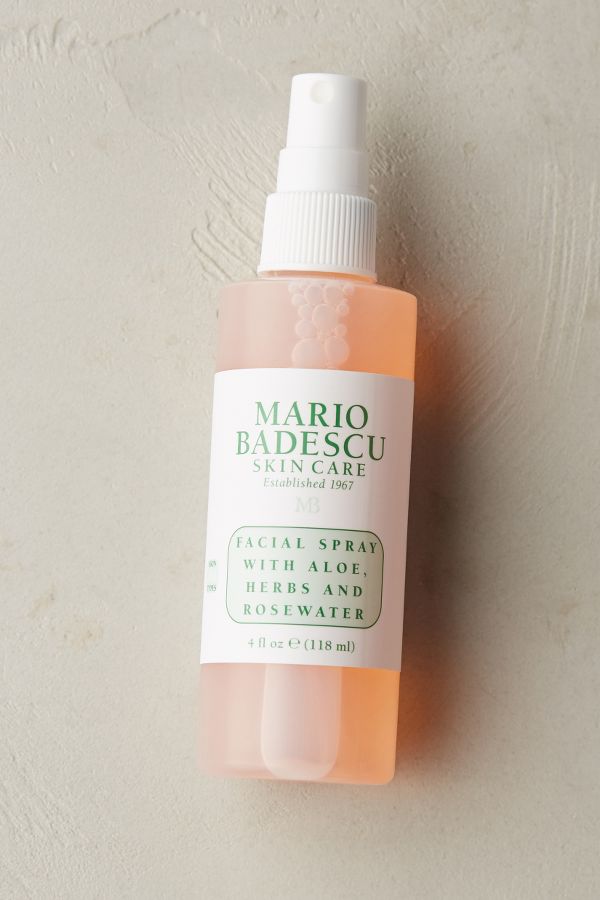 You can buy it from Anthropologie for $7. I actually purchased mine from Nordstrom Rack for only $5 (yes, this was a present to myself). I love the refreshing feeling of this spray and the delectable scent. I haven't noticed a huge difference in my make-up when using it as a primer, but I certainly do love this product regardless.
2. Make Up For Ever Aqua XL Eye Pencil Waterproof Eyeliner
I am always on the hunt for a new eyeliner that can withstand daily wear, so I was pleased to receive this particular eyeliner from a friend. You can purchase it at Sephora for $21. This particular product also won an Allure Best of Beauty Award in 2016!
3. Too Faced Boudoir Eyes Soft & Sexy Eye Shadow Collection
Okay, this is my favorite palette so far this year. I am in love with the sultry and easy-to-wear shades. They are perfect for blue-undertoned people like myself, are sheer enough for everyday wear, but easy to layer on for a more attention-grabbing look. You can purchase the palette at Sephora or Ulta.
4. AAA Grapefruit and Tangerine Bar Soap
I have always loved the AAA soaps found at World Market (you can buy the scent above here). Needless to say, I was super impressed when my brother gifted this scent to me. I had never tried it before but instantly loved it.
5. SheaMoisture Jamaican Black Castor Oil Reparative Leave-In Conditioner
I have been eyeing this for months every single time I have stepped foot into Target. I finally received it for Christmas and I am in love. The SheaMoisture products are amazing and I have never had softer and healthier hair. I would highly recommend this to anyone with damaged hair. But, even if your hair is in good condition, it never hurts to treat yourself to some luxurious leave-in conditioner. This product is also available at Amazon.
6. Tarteist PRO Glow To Go Highlight & Contour Palette
I have complained to my makeup-inclined friends about my fear of contouring. My skin is very pale, so even the lightest and subtlest contour makes it appear as though I rolled around in dirt. However, this mini palette has been magical. All the colors are buildable, so I never have a fear of overdoing it on the first go around. I would highly recommend this whether you are new to contouring (like me) or a seasoned veteran. This can slide easily into a purse or carry-on, making it perfect for travel. Pick it up at Sephora for $23.
7. Real Techniques Expert Face Brush
I am a huge fan of Real Techniques brushes in the first place, but this Expert Face Brush is amazing. I received it to use in conjunction with the PRO Glow to Go set and it has been working wonderfully. This is ideal for blending and I would highly recommend this brush.
8. Pure Body Naturals Dead Sea Mud Mask for Facial Treatment
I have been looking for a new face mask to love. I am a huge fan of Sephora's GlamGlow YOUTHMUD Treatment, but at $69 a jar, it's not exactly an option for everyday use. It's more of a treat when I can buy it in travel size. The Dead Sea Mud Mask shown above is only $14.95 on Amazon, which makes it more practical. I used this for the first time this week and loved the cooling sensation as it dried. It also applied smoothly, a little went a long way, and was easy to wash off. My skin was so soft afterwards I want to use it everyday (even though the directions say no more than once a week!).
9. Tarteist PRO To Go Amazonian Clay Palette
This palette is beautiful and compact, which makes it perfect to take with you to school, work, or on a plane. I love the warm colors, which contain just the right amount of shimmer. These are fairly sheer, which make them great for everyday wear, but they can be built up to create sexier and more dramatic looks. Purchase the palette at Sephora for $23.
10. Smashbox Photo Finish Primer Water
I have mentioned this product before and it's a staple in my make-up bag. It's light, has a great spray nozzle, and truly keeps my make-up in place all day. You can purchase this setting spray at Sephora or Ulta.
11. MAC Prep + Prime Fix+ Finishing Mist
This is another staple in my make-up collection and I have discussed it in a previous post. I think the staying power of this spray is stronger than the Smashbox one. However, I like the spray design of the Smashbox finishing spray better than this one. You can purchase this product through MAC or Nordstrom.
12. E.l.f. Baked Highlighter
I threw a few affordable options on my Christmas list, just in case someone needed ideas for small stocking stuffers. However, I have been completely blown away by this $2.99 highlighter from e.l.f. Using my new Real Techniques brush from above, this provides a subtle shimmer that is easy to blend. I would highly recommend this product to anyone looking for a low-priced highlighter that really pops.
13. MAC In Extreme Dimension 3D Black Lash
This mascara from MAC actually came as a free gift with the purchase of the Prep + Prime Fix+. While I never purchase their mascara on my own, I always love receiving it as a bonus. This one creates dramatic lashes with only a few strokes. You can purchase this mascara through MAC or at Nordstrom.
14. Too Faced Natural Matte Eye Palette
As my Urban Decay Naked 2 Basics Palette has begun to run low, I have been looking for an alternate matte palette to take it's place. This Natural Matte palette from Too Faced is just the thing I've been searching for. This palette is available at Sephora and Ulta.
15. Rose Lotion Bar
Here is a sad picture of my rose lotion bar. I used it the moment I got it, so it's been a little smashed since then. My friend picked this up at a local store, so I have no idea of the brand, but solid rose lotion bars are readily available [1|2|3|4|5]. You can also DIY your own if you're feeling up to the challenge!
16. Tarte Opening Act Lash Primer
Another free gift in the mix (gotta love those!). Lash primers are not something I normally buy, because I feel like I never need anything in addition to mascara, but this one is easy to apply and truly does create plumper lashes. You can purchase it at Sephora.
17. AAA April Violets Bar Soap
I'm glad people understand I want AAA soap in every scent. This is another one I had never tried before, but I'm really enjoying it thus far. You can purchase the soap from World Market.
18. SheaMoisture Manuka Honey & Mafura Oil Intensive Hydration Hair Masque
I talked earlier in this post about my love for the SheaMoisture Leave-In Conditioner. However, my love for that product doesn't even begin to approach the amount of love I hold for this SheaMoisture product. This hair masque is so unbelievably moisturizing and smoothing that I would use it every single day if I could. Hair masques are tricky with my thin, straight hair, as they often weigh it down or make it look greasy. I did not experience either of those problems with this product. You can purchase this hair masque at Target.
19. Aerin Rose Lip Conditioner
I am a huge fan of anything rose-scented (as you can see from this post). I was so happy to get this for Christmas and have been using it nightly since. It's a bit sticky for daily wear, but I always put it on before bed and my lips feel moisturized and refreshed in the morning. You can purchase it through Sephora, Nordstrom, or the Aerin website.
20. Tartelette In Bloom Clay Eyeshadow Palette
It was a hard decision between placing this on my Christmas list or Rainforest of the Sea, but I ultimately choose the Tartelette In Bloom palette. I am definitely glad that I did. These are colors I love to wear daily and are also very versatile. For my blue-undertoned skin, the reddish hints in this palette scared me at first, but the cooler shades allow me to mix custom colors that look amazing! You can purchase the palette at Sephora or Ulta.
21. Benefit Cosmetics Fake-Up Undereye Hydrating Concealer
This is one of my everyday beauty products, as mentioned in the My Daily Make-Up Bag post I made a while ago. The secret behind this product is the moisturizing border that prevents make-up from cracking, peeling, or exposing blemishes. This is one of my all-time favorite products and would definitely recommend it to those looking for a long-lasting concealer. You can purchase this product at Sephora or Ulta.
22. No7 Beautiful Skin Foaming Cleanser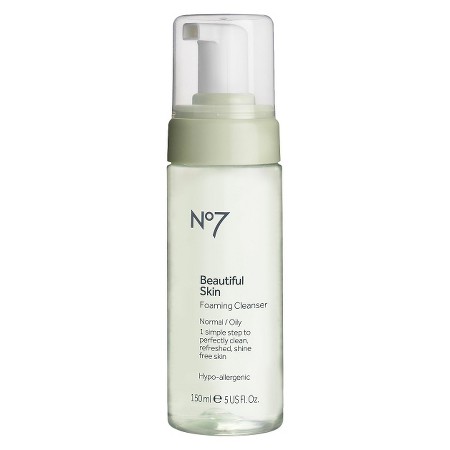 Okay, I forgot to include this in my cover photo, but I did receive one more thing for Christmas! I am in love with No7 products and have been meaning to do a post dedicated to them for a while now. For the time being, however, let me just start by saying that I love this cleanser! It's refreshing, my skin truly feels clean afterwards, and it doesn't leave a weird residue after it's rinsed away. You can purchase this at Target for $8.99.