Okay, I've been sitting on this look for a while, waiting for the right time to post it and I've decided now is the time!
This picture is captioned as "#Givenchy on #Givenchy" on Ashley's Instagram.
Of course, we're not going #Givenchy on this post. This effortlessly stylish and chic look is perfect for a night out on the town or even a lunch date with friends. Also, can we please appreciate how flawlessly she tucked a denim button-down into her skirt (with no fabric lumps showing at all?).
THE TOP
The key component of this look is the denim top Ashley is wearing. The one pictured above is from ASOS. Here are two more options from ASOS [1|2], two from Forever 21 [1|2], and one from Nordstrom.
Ashley's shirt does have some embellishment, which you can either buy [Chico's | RoseGal]–or DIY!
THE SKIRT
The exact pencil skirt Ashley is wearing is this $1,750 one from Givenchy. Lucky for us, there are some more affordable options. The skirt pictured above is from Forever 21. Here is another pencil skirt from Forever 21 and one from Nordstrom.
THE BRA
From what we can see, Ashley's bra is complete see-through mesh. The one shown above from Topshop is similar is construction. If you're not comfortable baring all (or even potentially baring all!), then don't worry–there are tons of options out there right now. Here is one from Nordstrom, one from Victoria's Secret, and plenty more from Topshop [1|2|3|4|5|6].
THE EARRINGS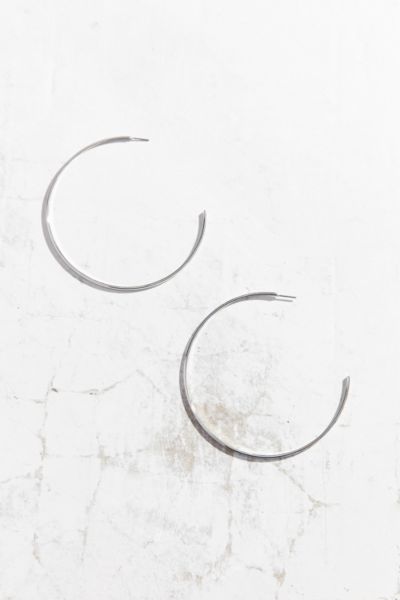 Pick up these oversized hoops from Urban Outfitters for $18. Forever 21 has alternate earring options starting at only $2.90.