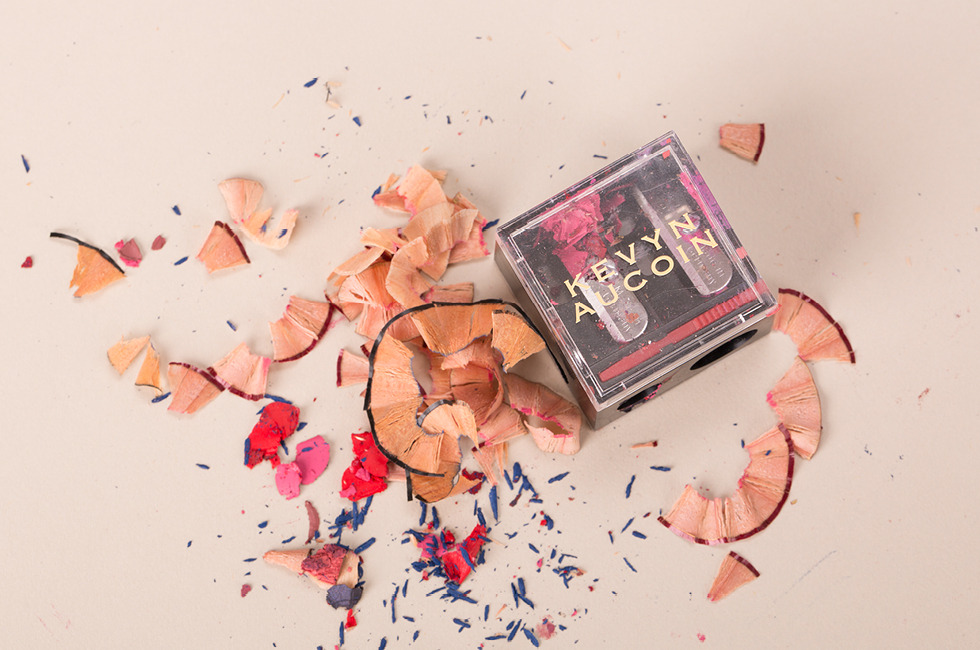 I was in an extreme cleaning mode with my beauty supplies a few weeks ago and realized I had no idea how to clean my makeup pencil sharpener. I use it consistently for my eyeliner, brow wax pencil, and eyeshadow stick–and that doesn't even include other lip liners, shadow sticks, and brow pencils. Besides a quick wipe out with a tissue, I've never been entirely sure how to keep it clean (disgusting, I know).
Here are some basic steps to keep this important beauty tool clean, sanitized, and sharp!
Empty out the shavings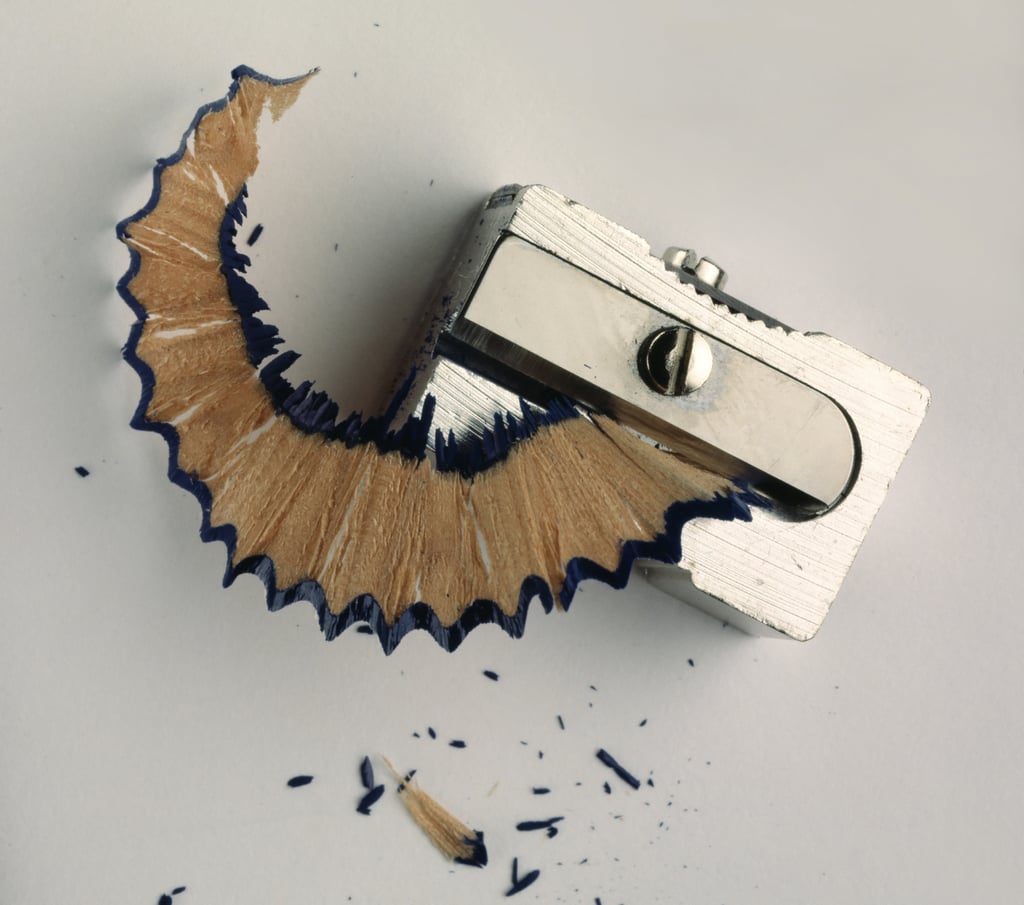 First and foremost, make sure all the makeup residue is gone! Beautylish recommends doing this once a week. A cotton swab is a great tool for removing grime from hard-to-reach areas. Leaf TV suggests using a toothpick to pull out build up from small spaces (or an old toothbrush!). A cotton swab dipped in makeup remover can break down stubborn makeup that refuses to come off the blade.
Clean and sanitize with rubbing alcohol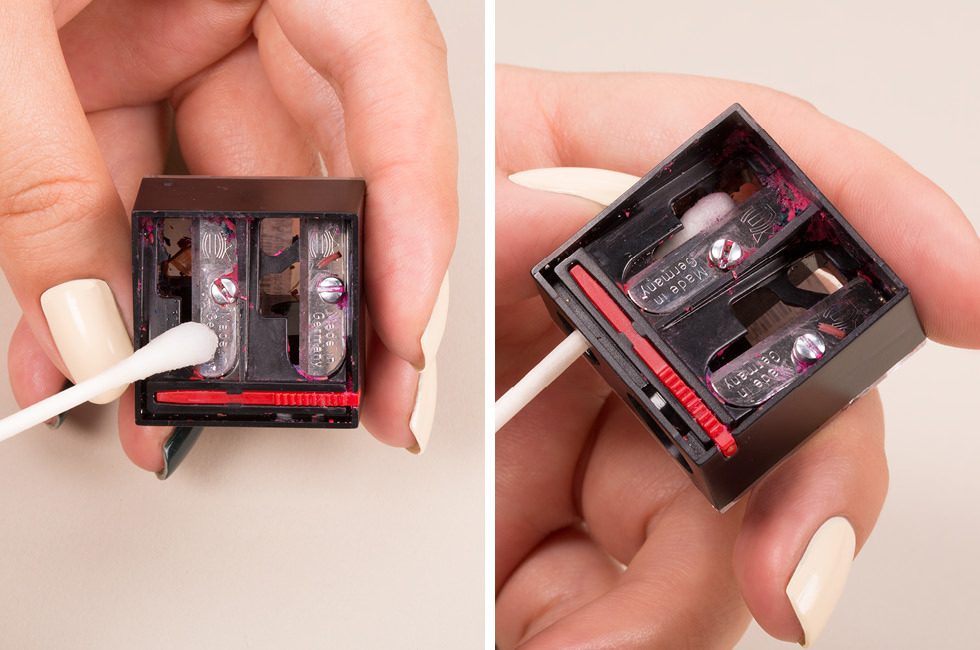 Dip a cotton swab in rubbing alcohol and wipe all along the blade and inside of the sharpener. You can always wash your sharpener in warm water and dish soap as an alternative to rubbing alcohol.
For daily upkeep, use a sanitizing mist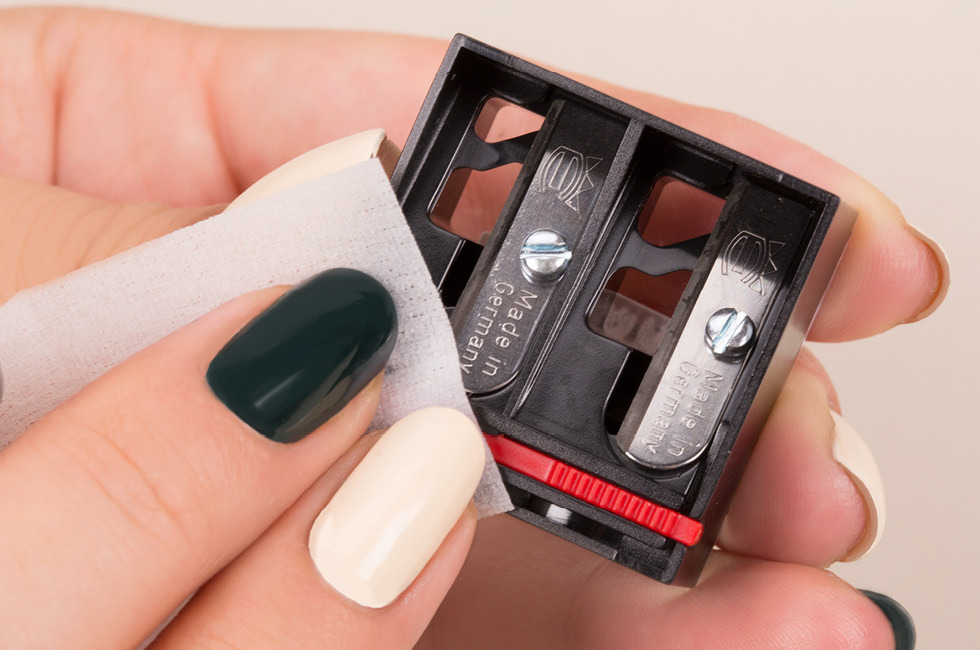 Invest in a sanitizing mist for a quick clean when you're in a hurry. This brush cleaner from Sephora is a great choice for daily cleaning. Here's another option from e.l.f. you can buy from Amazon. Wet wipes or makeup removing wipes are great when you're on-the-go or in a hurry. Here's a cosmetic sanitizer from BeautySoClean.
Maintain the blade
A properly maintained makeup sharpener should last you a long time (as long as you keep it clean and disinfected!). To keep the blade sharpened, you can actually unscrew it and use any knife sharpener to keep it from getting dull.
Now go clean out that grimy sharpener in your bathroom drawer!