Anyone who says leggings aren't pants is wrong.
THE LEGGINGS
According to WhoWhatWear, Kendall is wearing these $94 Alo "Coast" Mesh Leggings from Nordstrom. The leggings are very cute and are still available for purchase (for now!). Of course, we want cheaper alternatives. And fortunately for us, mesh-insert leggings are all the rage right now.
There are literally hundreds of options out there right now, but this pair from Forever 21 is only $22.90! Here are three more options to choose from [1|2|3].
THE TEE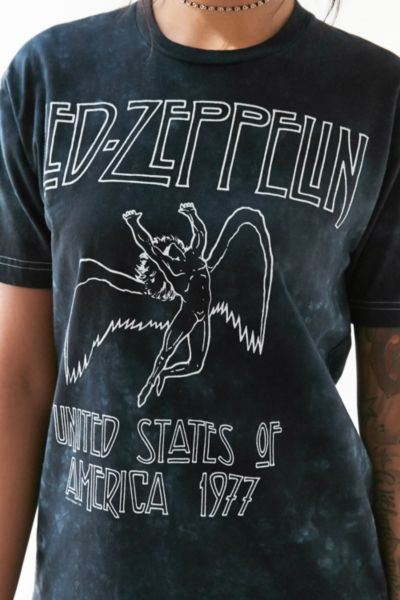 Kendall is wearing a vintage Led Zeppelin tee, but any well-worn band tee will do the trick! Urban Outfitters has a million band tees to choose from (including the one above): Pink Floyd, Def Leppard, AC/DC, No Doubt, Kiss, The Beatles, Guns N Roses, The Who, Metallica, and more. Not into the band scene? Try a Simpsons t-shirt, a vintage NASA one, or a 90s Tommy Hilfiger tee. The look can be completed with any graphic t-shirt you choose.
THE JACKET
A lightwash denim jacket steps Kendall's outfit up from day-out-running-errands to day-out-running-errands-but-chic. The jacket pictured above is $95 from Topshop. I also like this oversized denim jacket from Topshop as well. For a much more affordable $36.99 (plus, it's currently on sale!), you can pick up this distressed denim jacket from Charlotte Russe.
THE SNEAKERS
These adidas leather sneakers from ASOS are my favorite match for Kendall's, but they retail at $143. Another pair from ASOS sells for $100. If you want to keep the name brand aspect, you'll have to dish out a fair amount of money (although you can find a comparable adidas sneaker at DSW for $54.95). This sneaker from Target is $27.99. If you really want to find a deal, this canvas pair of sneakers is only $16.99.
THE SUNGLASSES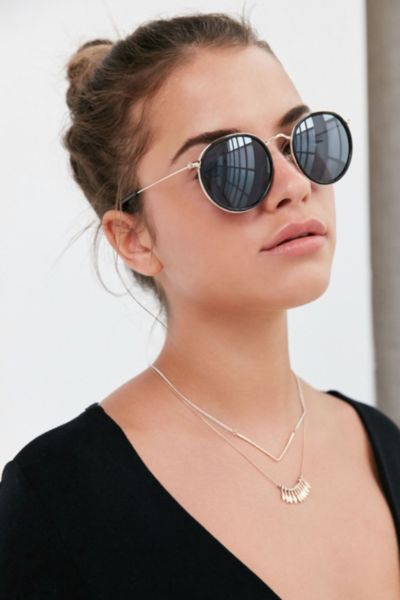 She's covering her face, but Kendall is wearing a pair of round sunglasses. I love this pair from Urban Outfitters. If you're shying away from the round-sunglasses trend, this pair is a little more subtle in it's shape and this pair looks almost more like a classic pair of aviators.
They are similar to these sunglasses–in case you were wondering. According to E! News, the sunglasses shown above are from Sunday Somewhere and retail for $260.
THE BACKPACK
I'm taking a very wild guess when it comes to her backpack, since this is the only picture I can find of this particular outfit. She has been spotted with the backpack below on multiple occasions, though, so I imagine she is using this one or something very similar (she loves the leather backpack look–but, of course, who doesn't?).
I'm thinking she was going for a more rucksack-type look for this outfit, which is why I chose the Forever 21 backpack shown above. This option and this option both would work well for this look.
I know this isn't the same outfit, guys, but I pulled the picture so you could get a better look at her leggings! Plus, this outfit is very similar and some of you may want to veer more towards this style than the denim-jacket look.