Shown Above: Long Sleeve Baby Loopback Top, $26.00, asos.com
Prepare to update your entire wardrobe with only a few basic steps! Hint: It mostly just involves adding long sleeves.
Trade your Strappy Heels for a sturdier Peep-Toe Bootie to keep you on trend
The above pair from Topshop was adorable for summer, but now it's time to upgrade to this Kendall + Kylie suede bootie. This particular bootie, which includes lace-up detailing, mimics the openness of sandals, while keeping your feet a bit warmer. These would also look fantastic paired with some skinny jeans and a basic t-shirt!
Swap your Short Sleeve Mini Dress for a Long-Sleeved version
If you trade out your regular mini dress for something more season-appropriate, you'll be ready to go as soon as the weather cools down. You can stay warm at a formal event while still killing the fashion game. Try this surplice dress, this knot-front one, or this one from Nordstrom.
Obviously, those Denim Cutoffs need to transform into a pair of Skinny Jeans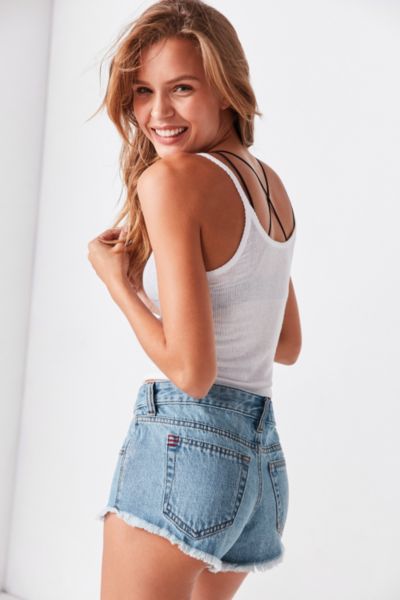 The cute and cheeky shorts from Urban Outfitters are actually on sale right now, but don't let that fool you! It's time to pack up the shorts and pull out a fresh pair of skinnies.
Your go-to Plaid Shirt now needs to be Flannel
That plaid shirt you've been tying around your waist all summer now needs to be functional. You can still wrap it around your waist all day, but as the nights cool down, you'll need to be able to slip it on and keep warm! Try this one from Free People and keep snug.
Olive is the new Mint
That cute mint backpack you bought at the beginning of summer? It's time to retire it. It's sad, I know. Instead, pick up a rugged and trendy olive-toned bag to carry all of your belongings.
Suede needs an upgrade to Velvet
The trend all summer was suede: shoes, skirts, tops, jackets, shorts, leggings, dresses, bodysuits. Well, now it's time to upgrade to velvet. The look is very similar, but there is something so cozy and autumnal about velvet. I love this overall dress, this cami dress, and these leggings. Grab a velvet bodysuit and accessorize with a backpack and heels.
Those tired (but dependable) leggings should make way for jogger pants
Just as cozy as your leggings, jogger pants are one of the biggest (and comfiest!) heroes of this season. If you want to be even more stylish as your run your errands, pick up a faux leather pair.
Floral Prints should become Animal Prints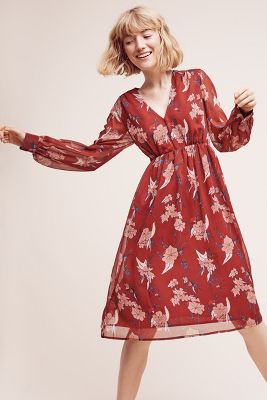 Release your inner wild side by swapping your usual delicate florals for wild animal prints. Check out this dress or simply add a fun clutch to spice up your entire look. For more print-spiration, check out my Style Alphabet post.