Okay, I think this look is perfect as the weather begins to cool down. The shorts and crop top are so summery, but the jacket and boots make this look trendy (and practical!) for fall.
THE TOP
Nothing like a basic crop top to keep an outfit simple. You probably already have a hundred of these in your closet, but if you don't, I like this classic rib knit crop top, this one with long sleeves, this one with lace-up back detailing, and this cute ruffle trim one. If you don't want to shown any skin, this distressed t-shirt from Topshop is another good choice.
THE SHORTS
Kendall's shorts are distressed and have no zipper (they button-up instead). ASOS has several pairs that I like, including the one shown below. Here's another frayed short and a high-waisted option as well. Here are three more pairs from Topshop [1|2|3].
THE JACKET
The suede, fringed jacket is what takes this look from summer to fall.  It was very hard to find a similar to match to Kendall's. It always felt like something needed to be sacrificed for the look: not suede, no fringe, no buttons, wrong color. The one shown below is from Missguided and I think it's a good match for Kendall's.
I like this jacket from Forever 21 and this one from Express. H&M, Nasty Gal, and Nordstrom all have tan suede jackets without the fringe. If you're willing to sacrifice the color, Forever 21 has a black version, a leather version, and also a burgundy version.
THE BOOTS
Kendall's boots are blue velvet. Cobalt is one of the biggest color trends for fall, so it was not difficult to find countless pairs of boots in this color! I really like the pair shown below, which is from DSW. Here are a few more options to choose from [1|2|3|4|5].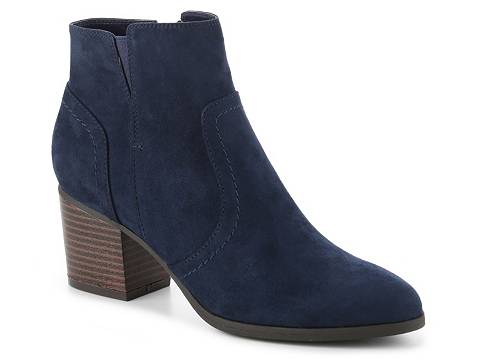 THE BAG
Kendall's simple clutch is the perfect day-to-night bag for the fashionista. It's large enough to store your daytime necessities, but it's also small enough you could carry it around on a night out with your girls. The Halogen clutch shown below mimics the studded detailing on Kendall's bag.
For more choices, pick from this faux leather clutch, this one from Vince Camuto, this Rebecca Minkoff envelope clutch, or this BP faux leather clutch.
THE SUNGLASSES
Kendall has been rocking her round sunglasses all over NYC. I really like this pair from Urban Outfitters.