Welcome to September! Although we're far away from cool weather down here in the Southwest, parts of the world are getting a little chillier. I love this look from Selena. It's sophisticated street chic while also being casual and functional.
THE TOP
This scoop-neck crop top from Forever 21 is only $6.90! Here is another top I like from Topshop and two more choices from Forever 21 [1|2].
THE SKIRT
Here's a faux leather pleated skirt from Nordstrom. For more budget-friendly options, try this leather look mini skirt from ASOS, this pleated midi skirt, this skirt from Forever 21, this sateen pleated skirt, and this one from Topshop.
THE MULES
These shoes from Nasty Gal are a good match for Selena's. Here are five additional options from Topshop [1|2|3|4|5], one from DSW, and one from Forever 21.
THE SUNGLASSES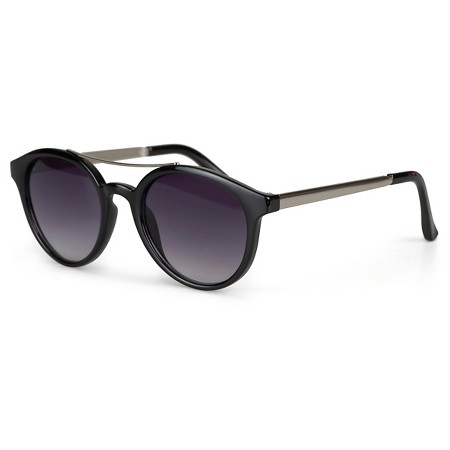 These sunglasses from Target are only $19.99! Here is another option from Target and one more from Charming Charlie.