Okay, I'm a bit late to the game with this summer capsule wardrobe, but I still wanted to squeeze it in. The heat will be around for a while still here in the Southwest, but I know some cities will be transitioning to Fall sooner than we think.
For those of you who are already preparing for cooler months, know that this wardrobe will transition beautifully as the weather gets chillier.
TOPS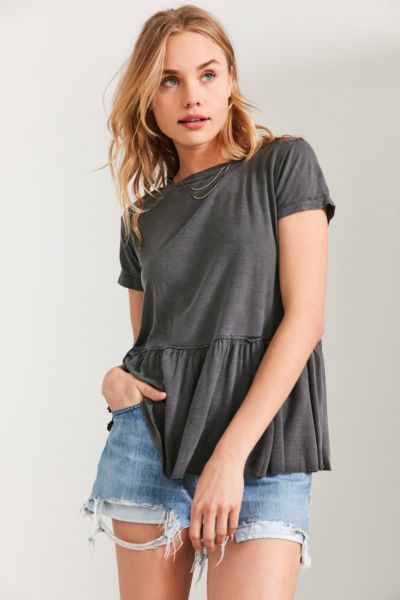 BOTTOMS
SHOES
Everyday Sandals: Find a pair of sandals you can slip on and go, no matter the occasion. Here are two buckled pairs from American Eagle [1|2] and one pair of slide-on sandals from Target.
Everyday Sneakers: Sneakers are perfect for running around town completing your to-do list. Now more than ever, sneakers are also a fashionable shoe to pair with your everyday clothing! You can pick the ever-trendy adidas sneaker, a classic pair of Chuck Taylors, or a pretty canvas sneaker from Target.
Formal Sandals: For a night out on the town, check out this pair of Steve Madden shoes or these suede BP ones from Nordstrom.
ACCESSORIES