I recently talked about dynamic duo Sophia Smith and Eleanor Calder partying in the Hamptons. Their wardrobes were nothing to scoff at on this trip. So now I'm here to show you how to recreate both of these flirty looks. Well, to be fair, it's mostly just one look–with slight differences.
This Tumblr post points out that Sophia's romper is the Avena Romper from REVOLVE Clothing. The romper retails for $160. Eleanor is wearing REVOLVE Clothing's Polk Dress, which retails for $178. Most of us don't have that kind of money to blow on casual summer clothing, which is why I've rounded up more affordable options.
THE DRESS/ROMPER
When looking for a dress or romper to recreate this look, it's important to focus on a few particular aspects. It must be floral, flowy, and frilly! Both pieces have very feminine details (the ruffled sleeves on the dress, the tie-back on the romper) which we want to include in the updated versions of these looks.
This Floral Cami Romper from Forever 21 is only $19.90, making this the perfect option to recreate Sophia's look. Here are four more choices from Forever 21 that I really like as well [1|2|3|4]. Here are two additional options I like from Nasty Gal [1|2]. I also like this flutter-sleeve romper from ASOS.
The dress shown above is from Forever 21 and only costs $24.90. I feel like the cut and print are comparable to Eleanor's. The ruffled straps are another detail I really love on this dress. This dress from Forever 21 is another of my favorite matches for Eleanor's dress. Here are five more options I like for Eleanor's look [1|2|3|4|5].
THE SHOES
Sophia's shoes are House of CB heels, which cost $172. Fortunately, the style is very trendy at the moment, so alternatives are readily available.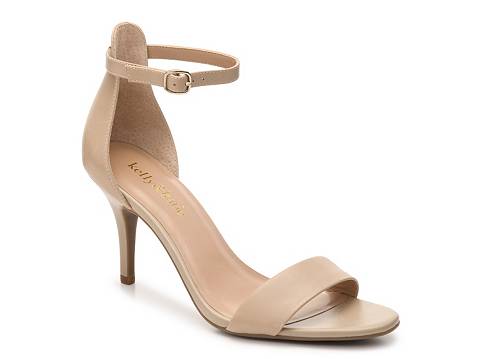 The heels shown above are from DSW and closely resemble the pair that Sophia is wearing. I also like this pair from Nasty Gal and this pair from Nordstrom.
Eleanor's shoes were a little bit harder to find. It was difficult to find both the lace-up portion and the wooden block heel. The shoe above is from Topshop. This pair from Nordstorm is also a good substitute for her look.
THE JEWELRY
Both girls are wearing chokers–one thin and one thicker. Sophia is also wearing a delicate anklet, which adds more femininity to her look.
My favorite match is this choker from ASOS. Here are three more options from ASOS [1|2|3] and one from Topshop. This choker from Nasty Gal is also a good match.
It's very difficult to see in photos, but Sophia is wearing a multi-layer gold anklet. The one pictured above is from Forever 21 and has the layered effect that Sophia's has. You could also layer multiple anklets to get a similar look. These sets from Charming Charlie will ensure you have enough jewelry for the look [1|2|3|4].
Just a side note: Jasmine Sanders is wearing this red dress from REVOLVE Clothing.