For the past few days, I've been focusing on celebrating the 13th anniversary of The Lizzie McGuire Movie! This post is last in the series. I hope you've enjoyed it!
It's no secret that long-haul flights can be stressful, tiring, and just generally awful. Knowing what essentials to pack in your carry-on can significantly reduce your anxiety and help you relax–because you're about to be on a wonderful vacation!
1. The greatest tote you can find
The most important piece in this post! You need your carry-on bag to be large, durable, sturdy, functional, and still look cute.
If you're very limited on space, it's also important that your tote can function as your everyday purse while on vacation. I love this option above from Nordstrom, because it's large and functional, yet still looks stylish. Here are five more options that range from $28-$198, depending on your travel budget [1|2|3|4|5].
2. Your passport, ID, wallet, travel documents, etc.
You don't want to lose these things, especially if you're in a foreign country. Keep them together and organized. There are hundreds of passport cases, travel wallets, phone/wallet combos, and other holders designed for travel that will keep all your important items in one, easy-to-reach location.
Here's a phone case/wallet combo from Nordstrom. Here is a credit card and passport case. Here are two petite and pretty cardholders [1|2].
I love this cute passport holder from Kate Spade. And, for those of you who want to see more options, here are three different (cute!) passport holders [1|2|3].
3. Cellphones, headphones, iPods, tablets, laptops, cameras, and other electronic devices
These are the gadgets that will keep you not only connected during your trip, but keep you entertained during your long-haul flight. Keep them protected and stylish with fun covers and cases.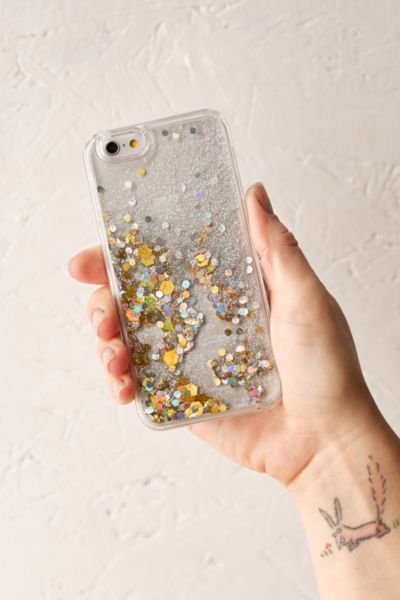 I love this glittery phone case from Urban Outfitters. This phone case is also cute and fun. And, as always, never underestimate the importance of checking Etsy for unique phone cases that no one in your tour group will have! I got my phone case from Etsy and I love it.
When packing headphones, it's important to determine what feature is most important to you: comfort, noise cancellation, or compactness. The ones shown above will feel comfy even after hours of wear and they'll cancel out some of the in-flight noises. However, they're rather bulky. For an easy-to-carry option, check out these headphones.
4. A change of clothes (and layers!)
From the time you board the plane to the time you step off at your destination, a lot can happen. You may have gotten sweaty from cramped seating, you could have spilled your in-flight wine all over your top, you might suddenly have to go straight to dinner instead of having time to change and freshen up at a hotel. No matter what the situation, if you can fit an extra t-shirt, I'd recommend doing so. It never hurts to have a spare change of clothes. The t-shirt shown above is from Forever 21.
I can't stress the importance of bringing a jacket or sweatshirt of some sort! There will be multiple temperature changes from your hometown, to the plane, to your destination. Be prepared for all types of weather! This one from ASOS is $30.00.
5. A pair of flip-flops
If you didn't wear flip-flops when you went through airport security, I would recommend you bring a pair with you on your flight. You probably won't want to wear whatever sandals, sneakers, or boots you had on at the airport for the entirety of your trip.
This pair of leather flip-flops from ASOS is cute and comfy! You can slip them on and off as often as you'd like. I love these four options from American Eagle Outfitters as well [1|2|3|4].
6. In-Flight Entertainment
We already covered electronic devices, but you may not want to be staring at a screen for hours on end. Whether it's reading a book, journaling, coloring, or doing crossword puzzles, it's a good idea to bring some unplugged entertainment.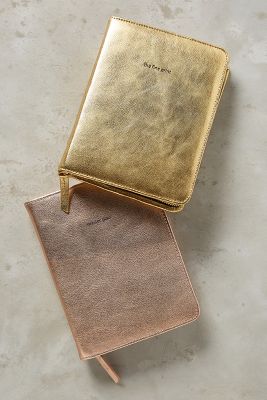 You can pick up a pretty, blank journal like the ones shown above or this one. There are also travel-specific journals that help you document your trip. Try this one or this one from Anthropologie.
If journaling requires too much brain power and you'd rather have a mindless activity, pick up a fun coloring book, like this Travel Coloring Book.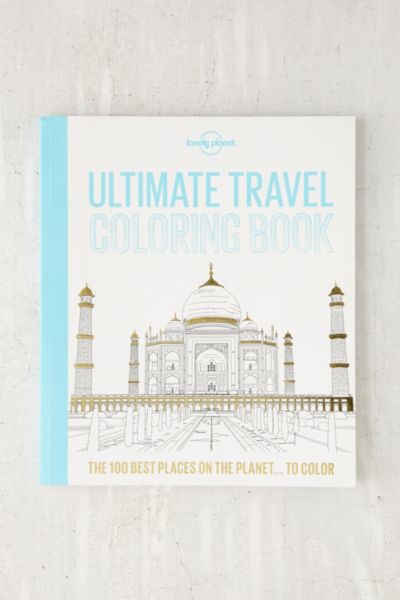 You can also choose from flowers or cats or a variety of other options.
7. Snacks, Water, and Health Essentials
You're going to get hungry at some point during your flight and the provided peanuts and pretzels aren't going to cut it for you. Bring a snack! Unless you want to pay a ridiculous amount for water at the airport, bring an empty waterbottle and fill it up at the terminal.
I love this waterbottle above from Forever 21. Of course, read up on all of the TSA restrictions on what is allowed through security. A full stainless steel option, like this one from Target, may be your safest best.
One more thing that is often overlooked–don't forget some pain relievers! You never know when a headache may strike and you'll want the medicine available to treat yourself. If you need any sort of daily medication, make sure you bring it with you. For those who wear contacts, bring your eyedrops and glasses (just in case!). You want to have things available to you in case you start to experience discomfort during your flight.
8. Toiletries
At the end of your flight–or even mid-flight–you may want to freshen up. Don't bring your entire cosmetics case with you, but bring some necessities. A compact is always important!
A facial mist is another easy way to wake-up your appearance (and restore moisture!).
Try this one from Air Repair (available at Target). Here's another Spring Water spray. Here's a spray with Rose Water (careful, though, this one removes make-up).
Last, but not least, the easiest way to feel fresher is to spritz on your favorite scent. Here's a travel size version of Daisy by Marc Jacobs ($25.00 at Sephora).
9. Blankets, Pillows, And Snuggly Things (if you have room!)
If you have a long flight or worse–an overnight flight–comfort will be your ultimate goal. If you can fit a blanket or pillow into your carry-on, do it! If you can't, a small neck pillow can help alleviate some tension and discomfort. Any snuggly necessities you can fit on the plane with you, do it!
Here's a cute and cozy throw from Target!
Now, get packing and get ready for the greatest trip of your life!