Welcome to the second installment of the Style Alphabet series!
If you want to start from the beginning, check out part one: A is for ASOS
B is for Bodysuits
Bodysuits are my absolute favorite trend of the moment. I love the way they look and I love how versatile and functional they are. Honestly, the only challenge is finding one that doesn't make it impossible to go to the bathroom. But hey, sometimes a great bodysuit is worth the struggle.
Strappy Cami Bodysuit, $12.90, forever21.com
Mesh Bodysuit, $58.00, nastygal.com
Elastic Strappy Body, $35.00, topshop.com
Striped Tank Bodysuit, $48.00, nastygal.com
Mock Neck Cutout-Back Bodysuit, $19.90, forever21.com
Lace-Up Bodysuit, $78.00, nastygal.com
Eyelash Lace Body, $45.00, topshop.com
Plunging Bodysuit, $58.00, nastygal.com
Marled Lace-Up Bodysuit, $19.90, forever21.com
White Heat Lace Bodysuit, $58.00, nastygal.com
Ribbed T-Bar Strappy Body, $35.00, topshop.com
Two Scoops Bodysuit, $48.00, nastygal.com
Ribbed Knit Bodysuit, $10.90, forever21.com
Embroidered Mesh Bodysuit, $118.00, nastygal.com
Cold Shoulder Body, $38.00, topshop.com
Novella Lace-Up Bodysuit, $168.00, nastygal.com
Striped Bodysuit, $12.90, forever21.com
Ombre Fringe Bodysuit, $68.00, nastygal.com
Ramona Ruffle Denim Bodysuit, $49.00, urbanoutfitters.com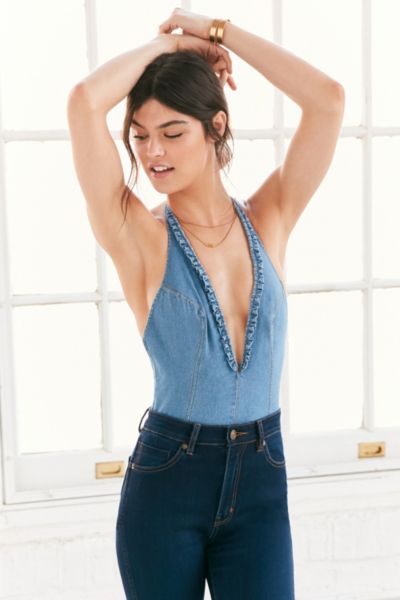 Plazza Lace Bodysuit, $148.00, nastygal.com
Lace-Up Body, $40.00, topshop.com
Band Together Cutout Bodysuit, $58.00, nastygal.com
Aria Bodysuit, $65.00, asos.com
Azalea Crochet Bodysuit, $49.00, urbanoutfitters.com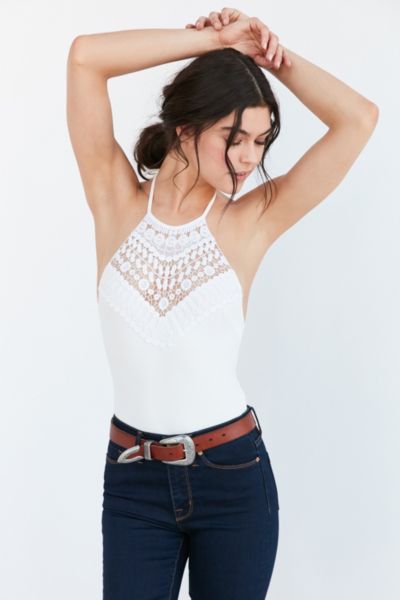 Lattice Strap Bodysuit, $45.00, asos.com
Mesh Bodysuit, $68.00, nastygal.com
High Neck Harness Detail Bodysuit, $77.00, asos.com
Semi-Sheer Halter Bodysuit, $12.90, forever21.com
Mesh Applique Bodysuit, $52.00, asos.com
Mesh Block Bodysuit, $39.00, urbanoutfitters.com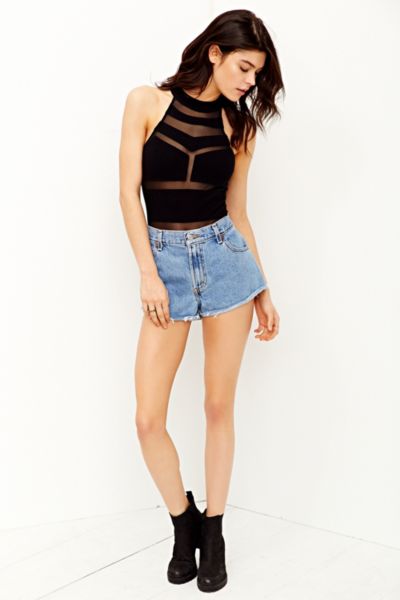 Plunge Neck Body With Lace Trim, $31.00, asos.com
Strappy Backless Body, $35.00, topshop.com
Wet Look Backless Body, $17.50, asos.com
Innocent Off-The-Shoulder Bodysuit, $44.00, urbanoutfitters.com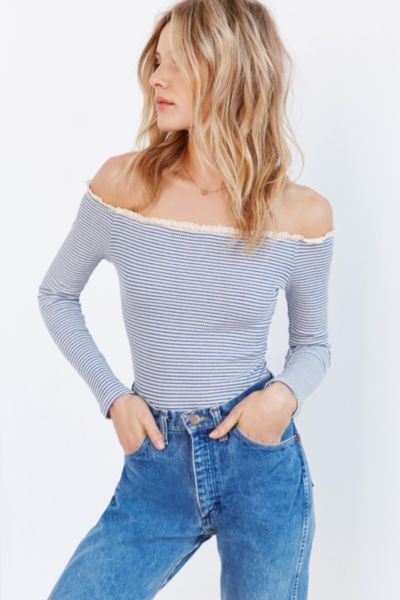 Lipsy Lace High Neck Body, $55.00, asos.com
Plunging V-Neck Bodysuit, $22.90, forever21.com
Sleeveless Zip Through Body, $23.00, asos.com
Out From Under Varsity Halter Bodysuit, $39.00, urbanoutfitters.com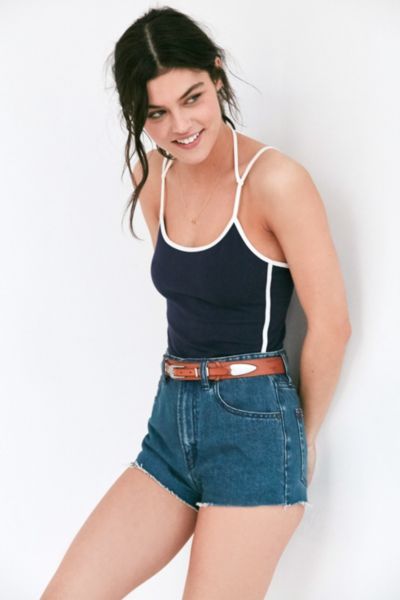 Contrast Trim Bodysuit, $27.00, asos.com
Lemon Print Bodysuit, $15.90, forever21.com
Sweetheart Plunge Bodysuit With Lace Up Back, $60.00, asos.com
Cross-Back Leotard, $29.00, urbanoutfitters.com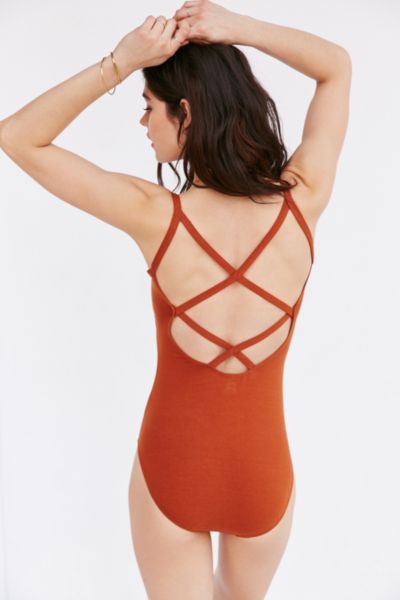 Embellished Collar Bodysuit, $45.00, asos.com
Plunging Neckline Bodysuit, $22.90, forever21.com
Mesh Back Bodysuit, $45.00, asos.com
Out From Under Ribbed Bodysuit, $29.00, urbanoutfitters.com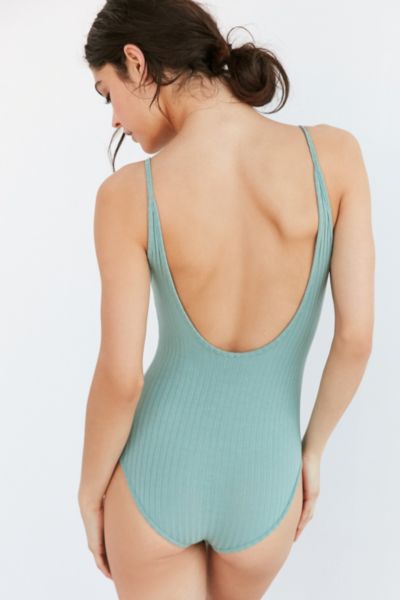 Plunge Neck Body With Mesh Detail, $38.00, asos.com
T-Strap Back Bodysuit, $29.90, forever21.com
Bardot Bodysuit, $26.00, asos.com