When it comes to options to keep your make-up in place all day, it seems as though there are dozens of choices. There are–if not more than that. I've tried plenty of the primers and setters out there, so let me tell you my thoughts on what I've had the opportunity to try.
EYES
1. Urban Decay Eyeshadow Insurance Primer, $20.00, sephora.com
Urban Decay has some of my favorite primers out on the market. This is only my back-up eyeshadow primer–when I run out of my personal favorite (Too Faced Shadow Insurance). But this one is great and I use it quite often.
2. Nyx Cosmetics Eye Shadow Base (White), $6.99, ulta.com
The price point alone makes this product worth it. If you haven't tried it, I would recommend that you do. I like the white formula, because it makes bright eye shadows pop in an amazing way. The formula is not super strong when it comes to preventing creasing throughout the day, but it certainly isn't the worst thing I've tried in the long run.
3. Too Faced Shadow Insurance, $20.00, sephora.com
This is my absolute favorite eye shadow primer. No other formula can make even cream eye shadow stay firmly in place all day–with no creasing! I recommend this product more than any other shadow primer out there.
LIPS
4. Nyx Cosmetics Lip Primer, $6.99, ulta.com
Honestly, this product completely changed the way I wore lipstick. I was terrified of dark and bright colors, because they either bled or faded or smeared–or something equally as embarrassing. I love this product. It makes my lips feel moisturized and smooth (which is something that is hard to achieve while wearing most lipsticks). I love this product.
5. Too Faced Lip Insurance Lip Primer, $20.00, ulta.com
This was one of the first lipstick primers I tried and it's okay. It just hasn't grown to be my favorite over the years.
6. Urban Decay Ultimate Ozone Multi Purpose Primer Pencil, $18.00, ulta.com
7. e.l.f. Lip Primer & Plumper, $3.00, target.com
Now, don't get me wrong, I love plenty of e.l.f. products. This just doesn't happen to be one of them. I noticed no difference when applying the primer versus not applying it. The plumper is basically just a cinnamon Chapstick. Which, sure, provides a bit of plumping, but mostly just by irritating your lips. I'd stay away from this one.
FACE
8. MAC Prep + Prime Fix+, $22.00, maccosmetics.com
I love this product. I'm not a major fan of MAC Cosmetics in general (I know, I know–I'm the minority in that opinion). However, they're Prep + Prime line is great. What I love about this product is the variety of ways in which you can use it. Depending on my mood–and how intent I am on keeping my makeup in place–I either spray this on my face before applying my makeup, I spritz on my brushes during the makeup application process, or I spritz this over my face afterwards to seal all my hard work in place.
9. Smashbox Photo Finish Primer Water, $32.00, ulta.com
I just received this as a gift last Christmas and I love it. I think I even love it more than Fix+ by MAC. What I love about the Smashbox version is that the mist is so fine and applies so evenly. The MAC one can be a bit more uneven and drippy.
10. NYX Honey Dew Me Up Primer, $9.79, target.com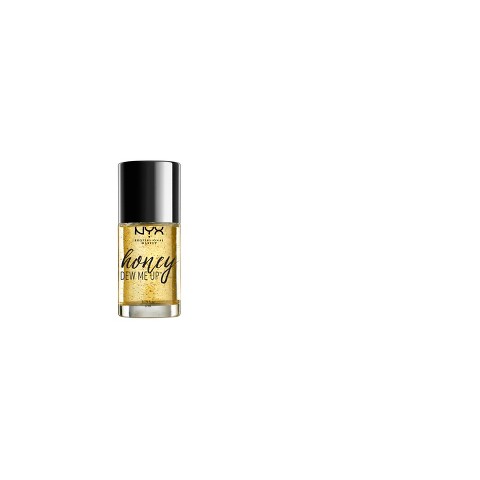 This is one of my all-time favorite products from NYX. I tested it out a few months ago and was instantly hooked. I love the light, refreshing way it feels (plus I love the scent!). It holds your makeup in place without weighing you down or making you feel greasy. If you want to learn some more, I talk about this product in my post, My Daily Make Up Bag.
11. Smashbox Photo Finish Foundation Primer, $36.00, sephora.com
Another of my all-time favorite products, Smashbox Photo Finish Foundation Primer is by far my favorite primer I have ever used. I apply it basically every single day and nothing keeps my makeup in place and looking great better than this product does.
12. Urban Decay All Nighter Long-Lasting Makeup Setting Spray, $30.00, sephora.com
This was my favorite setting spray until I discovered the Smashbox Primer Water. However, I am still a major fan of this product. What I love about it is how matte it keeps everything looking throughout the day. You don't need to worry about excess oil or grease–plus, your makeup will look just as good as you come home from the club as it did when you left your house.
13. MAC Prep + Prime Skin Base Visage, $31.00, maccosmetics.com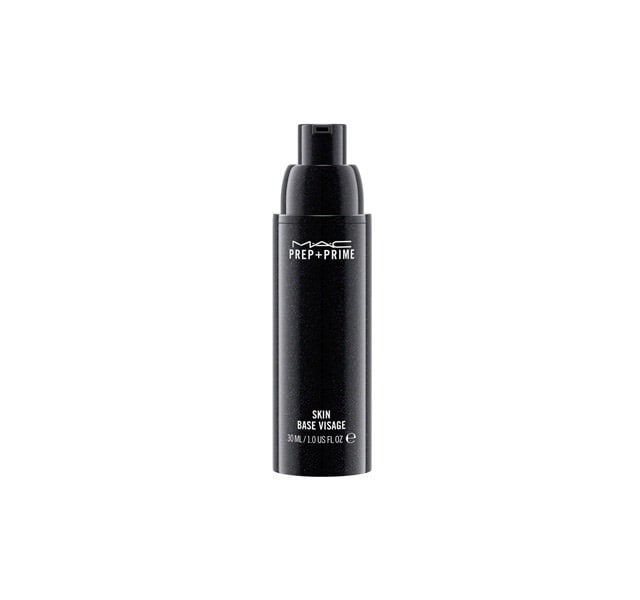 I received this as a free sample when I placed an order from Sephora. I'm not in love with it. It's a little too heavy for my taste. However, it does seem to keep my makeup looking bright and fresh.
14. Benefit The POREfessional Face Primer (Translucent), $31.00, ulta.com
This product reminds me a lot of the Skin Base Visage by MAC. I like it, and it seems to work, but I am not a huge fan of the consistency. My personal preference is the lighter the better when it comes to primers and setting sprays. Again, though, this product does work well with keeping my make up looking good throughout the day.