Look professional and posh in this sophisticated and timeless ensemble.
Selena's style is very classic and timeless. She rarely is covered in jewelry or super trendy pieces. She likes to keep her look clean and simple.
If you have a spare $575, this is Selena's original dress. Besides not being the look for less, the dress is also sold out.
THE DRESS
To mimic the white cuffs on Selena's dress, I really like this option from Topshop. If you want to be more true to the turtleneck aspect of the dress, this one from Forever 21 and this one from Macy's are good choices.
Now, there are a few ways to recreate the red neck on Selena's dress. If you have chosen a dress without a high neck, you could always layer a red turtleneck underneath. such as this one or this one from Forever 21. Here's an additional option (with long sleeves) from ASOS.
You could add a dramatic statement necklace, such as the one pictured below (or check out this alternative option from Charming Charlie).
Last, but not least, you could throw on a brightly colored scarf to mimic the red, high-neck look. The scarf below is from Target. Here is an additional Target option as well. Nordstrom, Charming Charlie, and ASOS all have comparable red scarves as well.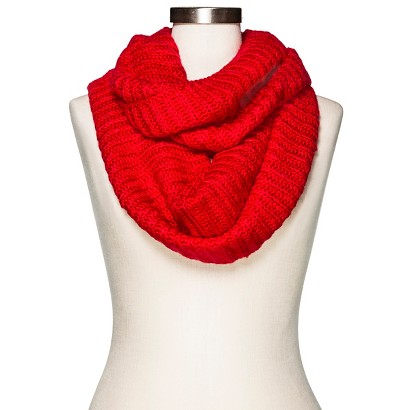 THE SHOES
For the shoes we're looking for a chunky platform heel with an ankle strap and open toes. It's a tall order, but there are some good choices floating around. The ones shown above are from Forever 21 and I think they're a great match. Here's a patent leather version from Forever 21 as well. You can also find similar pairs at Nasty Gal and DSW.
THE PURSE
While Selena is probably carrying something a lot more similar to this, we're going to cut the price of her bag way down. The bag shown above is from Forever 21. They have several other good options, including this one. If you're looking to up your fashion game a bit more, Kate Spade and Michael Kors have similar looking bags as well.
THE TIGHTS
I probably don't have to tell you where to go to purchase your favorite pair of black tights, but in case you need a place to start, check out Target. H&M also has a great selection of tights to choose from.