I'm in love with this whole look, but the number one piece I need in my closet right now? That beautiful velvet blazer.
If you need another angle of her outfit, here it is shown below. Eleanor often wears all-black, but it's never boring. With multiple layers of texture, pattern, and eye-catching details, even boring black can be made fun again.
THE JACKET
Unfortunately, the jacket most similar to Eleanor's is this $237.98 velvet blazer from Rag & Bone. Eleanor has worn Rag & Bone in the past, so it seems appropriate that this is the best match I found. However, for the rest of us on this planet, a more affordable option is needed, so I found one I like from H&M.
THE BANDEAU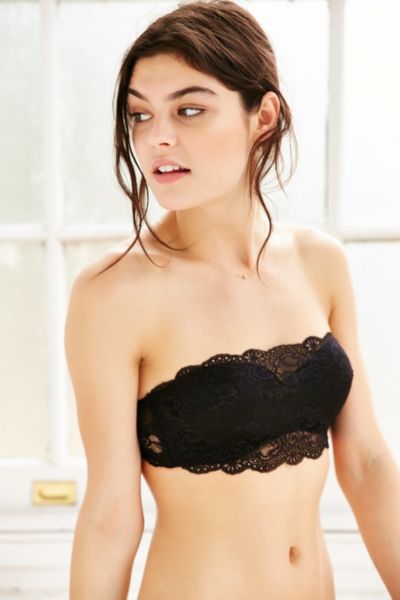 The bandeau was a much easier piece to find. I like the one above from Urban Outfitters. While it looks like the cut of her bandeau is straight across, the blazer gives us no indication of whether or not her bandeau has straps. The bandeau you choose is completely up to your personal preference–whether you want the extra support or you want to go as sexy as possible.
THE PANTS
This pair of pants from Nasty Gal is my favorite pair for this look. You can see Eleanor's pants have a side seam, making them more pant-like than legging-like, but a pair of faux leather leggings would easily work with this outfit. For bottoms with seams, check out this pair from Forever 21, this pair from Topshop, this pair from Nordstrom, and this pair from Nasty Gal. For a more affordable look with leggings, here is an option from Charlotte Russe and two options from Forever 21 [1|2].
THE SHOES
Eleanor is wearing adidas Originals Superstar White & Black Sneakers. You can buy them for $94.00 on ASOS. The adidas NEO Baseline Sneaker looks very similar, but is only $59.95 at DSW. Here's another pair of adidas shoes for $54.95 at DSW.
THE BAG
Important details about the bag:
Chain shoulder strap, but leather section at top
Fold-over top
Structured
Metallic details across front
I'm fairly certain the bag is velvet
With that said, these are my favorite options for the bag. The one in the picture above is a good match, besides that the chain is silver instead of gold. Forever 21 has a great selection of bags that would work well for this look. Here are four choices I like [1|2|3|4]. Here's a fairly inexpensive bag from Nordstrom and here is a Michael Kors option.
THE WATCH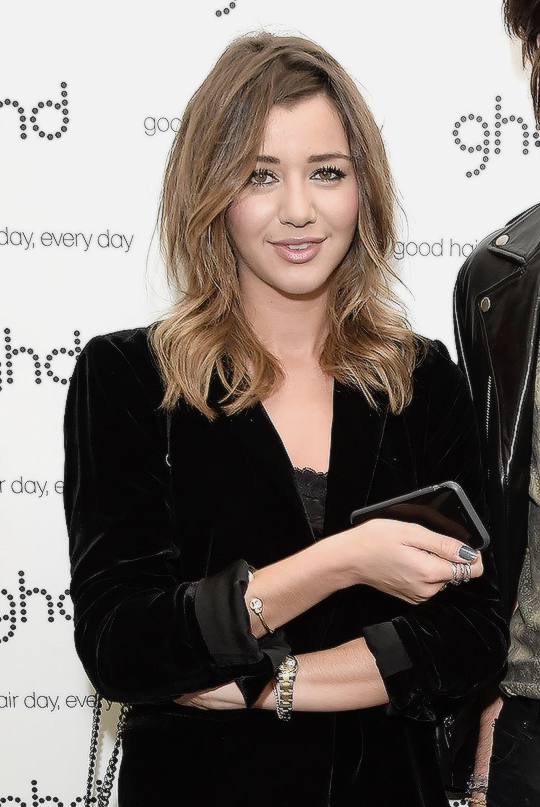 To me, the watch looks like it is mostly gold, but with silver edges. I really like this Kate Spade watch from Nordstrom. The $225.00 price tag is a bit much, but I like the look of this watch.
Charming Charlie also has two watches that look similar to Eleanor's [1|2].
THE JEWELRY
The bracelet above is from Forever 21. However, the $129.00 price tag is a bit much, so here is an affordable option from Forever 21 and one from Charming Charlie.
She's also wearing a ton of rings, so make sure to load up your fingers with bling.
The rings above are totally stackable and only $10.00 from Charming Charlie. I also like these midi rings from Forever 21.