This is one of my favorite looks from Little Mix's Perrie Edwards. It may not be springtime yet, but it's time to add these pieces to your wardrobe so you're ready for warmer weather.
I have always loved this look of hers and I think that's maybe because I already own all the pieces to this outfit (or at least similar enough to work!). Here's a bonus shot of her hair during this day, which I also love.
THE TOP
This slightly embellished top is my favorite match. It is only $17.90 from Forever 21. Another good match is this $12.00 sale cami from Topshop. And, for those of you who are not comfortable showing so much skin, this bustier from Forever 21 is not nearly as cropped as the other two options.
THE SKIRT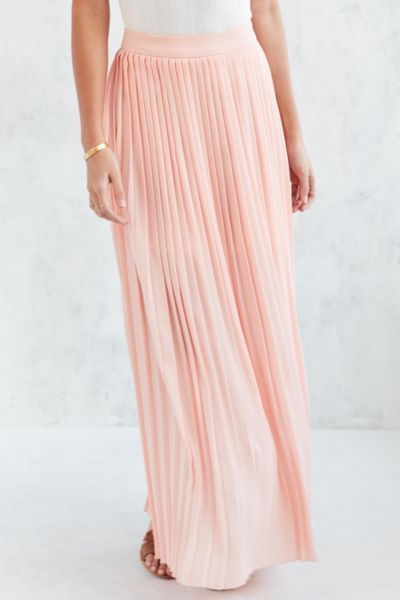 This skirt from Urban Outfitters is my favorite option to recreate Perrie's ethereal look. There are a few other similar choices out there, depending on the amount you're willing to spend and your own personal style. This one from Forever 21 is only $24.90. If you want to be a little more over-the-top glamorous, I'm a fan of this skirt from ASOS. If you're looking to spice it up with a high leg slit, this skirt from Nasty Gal works as well.
THE SANDALS
The shoes were the most difficult part of this outfit to find. I struggled to find any other pictures of them and they are not well-displayed in this picture. It seems as though all you can really see is the ankle strap, but then there are no straps along her foot, leaving me to believe the sandals looks something like this. However, the pair shown above is this pair. Here are two more options from DSW [1|2] and another choice from Nordstrom.
THE HAIR
I've never included hair in the Look For Less, but Perrie's style is so easily pretty I thought it wouldn't hurt to add a few inspirational pictures and tutorials. I love the one above, which can be found here. This style emulates the Boho look Perrie is channeling. Slightly more formal, this style is also similar to the look she is sporting.