Check out how to recreate this look for less!
Selena Gomez always looks sleek and sophisticated. However, this outfit is one of my absolute favorite looks she's worn recently.
THE SWEATER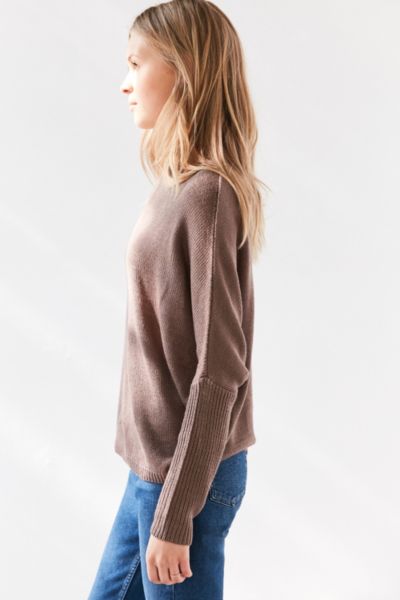 Finding a sweater in Selena's exact color with the sleeve detailing has proven to be difficult. I like the sweater above from Urban Outfitters. There are a few other options floating out there, such as this one from Forever 21. ASOS has two other choices I like [1|2] and Lookbook Store has one as well. Here is one final option from Topshop.
THE JEANS
I love this pair of ripped black jeans from Topshop. I think they're a great match to Selena's pair. If you're looking for a cheaper version, this pair from Nordstrom is a good choice.
THE SHOES
I love this classic white Court Shoe from Nordstrom. If you want a more affordable option, here is a great pair from DSW and another good choice from Forever 21. If you want the ankle strap detailing like Selena has on her shoes, this option from DSW is good.