You don't have to be an artist to create these works of art.
1. Gold & Navy Mid-Century Modern Art [x]
2. Confetti Art [x]
3. Coastal Inspired Abstract Art [x]
4. Black and White Text [x]
5. Abstract Paint with Text [x]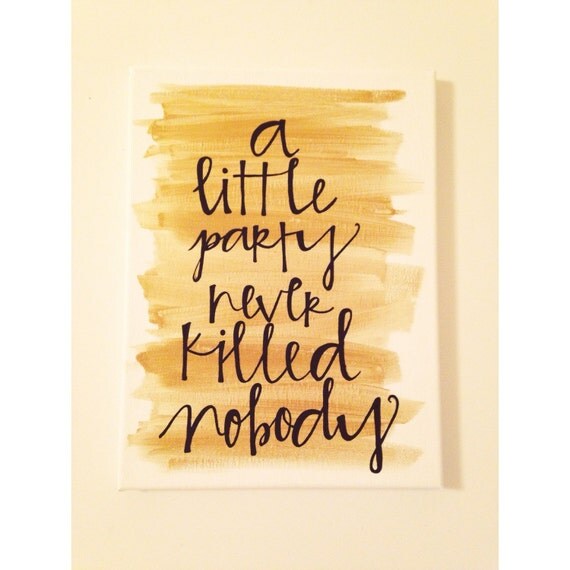 There is no tutorial for this project, but it would be easy to recreate. SImply slap on a little bit of paint then grab a Sharpie or paint pen for your text. This is 100% customizable to your needs and your space.
6. Metallic Stripe [x]
Grab some painter's tape, a pastel color, and a metallic color. You've got an easy, artsy project.
7. Create Your Own Abstract Masterpiece [x]
8. Gold & White [x]
9. Paper Flower Shadowbox [x]
Grab some fake flowers from any craft store (or the thrift store!), spray paint them a solid color, then hot glue on to canvas.
10. Polka Dot Art [x]
11. Sheet Music Canvas [x]
12. Blue-Toned Abstract [x]
13. Turquoise DIY [x]
14. Simple Pink Abstract DIY [x]
15. Glitter Chevron Canvas [x]
16. Painted Ikat Art [x]